Amazon is the first place most people in the US go to when they want to buy something online. The platform has established its dominance through the wide range of products and unparalleled one-day shipping that puts customers' products in your hands quickly.
For any company looking to sell products online, Amazon can be a highly profitable sales channel. Samsung also sells its products through the platform. However, it appears that the company's TV sales on Amazon in the US could be in jeopardy.
Amazon-branded TVs in the US may have an impact on sales of other companies, such as Samsung, which sells TVs through its platform. Amazon is known for aggressively promoting its private label products on the platform, especially during Prime Day and the holiday season, at the expense of other brands.
We've seen the company do this for its 100+ private brands and primarily for electronics, including its Kindle e-readers and Alexa smart speakers. So when those TVs arrive, customers looking for a new TV on Amazon US will be subtly directed to the company's own offerings.
Amazon will enter a new market in the United States. The American giant will launch its own-made television at the end of October. The TVs will have Alexa, screen sizes "in the 55- to 75-inch range", and will be designed and manufactured by third parties such as TCL. The company is also developing an in-house designed TV, but it's not clear when it will be released.
Amazon is in the world of television sales — partnered with Best Buy to sell Toshiba devices, with Fire TV software, offers an exclusive brand in India, and has the Amazon Fire TV Stick and Cube. This new Amazon-branded TV is rumored to indicate that the company is stepping up its television efforts to tackle TV giants like LG and Samsung more directly.
The company has not yet commented on the rumors about the launch, but Amazon's idea is to take advantage of the high sales of TVs at the end of the year.
The market is dominated by Samsung and LG
South Korean companies LG and Samsung dominate the television market. Together, the two have almost 50% of sales since the beginning of the last decade. Samsung is the largest company in the market and controls sales in most countries.
The growth of the TV market is driven by technological developments related to improvements in technology, screen quality, and sizes, features, and compatibility with more devices. 
These innovations and improvements are mainly related to the technical capabilities and characteristics of TVs (better monitors, more compatibility with other devices, wider and better quality screens, smaller sizes with wider screens, Smart TV features, etc.). The increasing affordability in terms of prices also aids in sales growth. 
What shouldn't we expect from Amazon after this?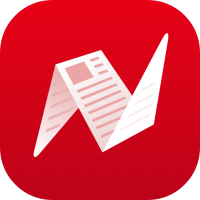 This is original content from NewsBreak's Creator Program. Join today to publish and share your own content.