Black bears are on the move. This is not a one-liner for some movie plot but is actually true. The Illinois Department of Natural Resources (IDNR) has asked locals to look out for black bears after reports have surfaced of them being spotted by some people.
The news came from the Southeastern town of Belleville in the White County in Illinois. After some days, a few people took it to social media to share their opinions. Some of them could be seen saying that they have seen bears in Monroe County. It did not stop here; residents of Washington County also made headlines after they reported the sightings of a bear. What has been common in this whole thread is the color of the bear --- black. Although officers have not confirmed, these are said to be the same black hears that have been trekking along with the towns.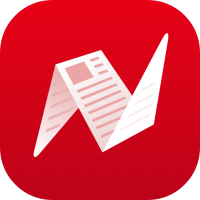 An Illinois Conservation Police Officer, Don Schachner, said "that's probably not too far of a stretch that it could be the same one. They can cover some ground. It doesn't sound like it's out of the realm of the possibility that it's the same one from a distance perspective."
Tim Schweizer, who works at and is the spokesperson for the Illinois Department of Natural Resources further revealed that it is not uncommon to see bears from these neighboring states cross briefly into Illinois before returning to their permanent habitat, especially as they look for food and potential mates.
Bruno has died
Officials have named the bear Bruno. Police officers have reported in the latest news that Bruno died after an accident. They did not mention the nature of the accident and the injuries that came about his death.
Some people say that it might have been shot by the police itself as it was posing a danger and spreading fears to the locals. There have been rumors about a road accident also that caused Bruno's death. However, nothing could be confirmed.
Safety measures when you encounter black bears
Bears are known to possess a lot of power and strength to crush their targets. It is not like they will attack everyone they come across. But if they feel threatening behavior from some individual, they can be very dangerous.
If you happen to see a bear, you should give plenty of space to him and yourself. Space will allow you to run away in time if the bear starts approaching you. Meanwhile, it will make him feel safe. You should not try to go closer to the bear as this will send wrong signals to him.
Finally, you should not try to feed them at all as you are not trained for this. Instead, you need to leave it to experts. If you want to admire them, you can do it from a very safe distance.