It is a seasonal attraction with lots of rides, a playground, a pirate ship, a mini train, and casual eats.
As a parent, one of the key questions you ask yourself during the summer season is that where can I take my kids for fun. Am I right? There are plenty of choices these days. Every attraction or destination has its own distinctive point. I decided to take my family on a day out to Pirates' Cove Children's Theme Park last weekend and I can assure you it was wholesome fun.
How to get there?
Pirates' Cove Children's Theme Park is located at 901 Leicester Road in Elk Grove Village. The village is 20 miles northwest of Chicago and is part of Cook County in Illinois. If you are using public transport, I would recommend you to plan your journey thoroughly as there are many train stations around Elk Grove Village.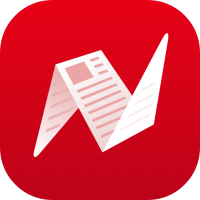 Amusements at Pirates' Cove Children's Theme Park
The theme park has a total of 12 attractions for children, such as Pete's Pirate Ship, Captain's Carousel, Pirate Plunge, and PJ's Perch. My kids really enjoyed Safari Express, Camelot's Castle, and Barnacle Bay Boats. The latter can really be enjoyed to its fullest if it is a sunny hot day.
There are some activities that can be carried out by kids with little or no help from their parents. I would like to say that some activities do require adult supervision due to their very nature of being riskier to attempt by kids on their own.
Pirates' Cove Children's Theme Park also has a picnic area where we had a little break to have our food. We brought our own lunch packs along as my kids are a bit naughty, but you can buy delicious food from the park facilities.
Prices and opening times
During the regular season (which runs from May 29, 2021, to August 8, 2021), the Pirates' Cove Children's Theme Park opens on daily basis. The hours on Monday to Sunday are 9 am to 2 pm. There is a slight variation on Wednesday and Friday, which is 4 pm to 8 pm. I would highly recommend checking the opening times before heading to the park as they may change depending on the day you plan your trip.
I paid $13 each for my three kids and there is no admission fee for the adults. I came to know at the counter while paying for the admission tickets that you could have a $4 discount on the price of each ticket if you live in Elk Grove Village.
After seeing my kids having lots of fun at the park I bought a season pass for them that cost me $65 each. Now they can pay unlimited visits to this incredible theme park during the season.
Health and safety tip
It has been highly recommended for children to wear socks and gym shoes in order to play in the park. Also, please check up-to-date Covid-19 related guidance on the official website to avoid any disappointment.