Welcome to The Philly Four, a daily recap of four of the top stories from the Philadelphia area, covering everything from local government to the Phillies bullpen. A one-stop shop for the most important news bites in the City of Brotherly Love.
Container buildup at Philadelphia port could affect consumers
The global supply chain delays have reached the city's shores as containers pile up at the Port of Philadelphia. The port explained that the delays are the result of multiple factors included worker shortages, factories returning from COVID-19 pauses and a recent increase in demand for products. Experts suggestion is to buy your holiday presents early and buy in bulk when you can.
Philadelphia man arrested for assaulting cops during Jan. 6 riot
Michael Dickinson was arrested on Wednesday for his actions during the Jan. 6 riots in DC. Dickinson was caught on camera storming the Capitol, throwing what appears to be a coffee tumbler at police and dumping liquid on officers. He is facing charges of assaulting, resisting, or impeding certain officers; civil disorder; and engaging in physical violence on restricted grounds.
Philadelphia hires homeless artists to decorate Broad Street underground
Philadelphia is paying people experiencing homelessness $50 a day to paint the around 200 columns below Broad Street. The geometric designs on the pillars were created by the artist Lauren Cat West and the painters were hired through the Color Me Back program that seeks to assist homeless people financially and with social services.
Restaurants seeking to continue outdoor dining permanently hit roadblock in city council
The push by restaurants to make outdoor dining a permanent fixture in Philadelphia was complicated by Philadelphia City Council on Thursday. Council President Darrel Clarke said he wants the council to maintain control over the outdoor dining process. He said he wishes to return to the pre-pandemic process of applying for a permit and doesn't foresee why the new rules should continue post-COVID-19.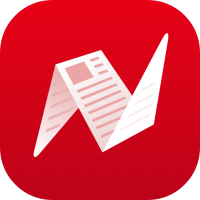 This is original content from NewsBreak's Creator Program. Join today to publish and share your own content.