Welcome to The Philly Four, a daily recap of four of the top stories from the Philadelphia area, covering everything from local government to the Phillies bullpen. A one-stop shop for the most important news bites in the City of Brotherly Love.
Bovine breakout! Cow on the loose in Philly
A cow busted loose from a slaughterhouse in Philadelphia and attempted to make its escape down North Broad on Tuesday. The cow was able to make its way through several lanes of traffic before the animal's owners, Al-Baraka Halal Meat, were able to apprehend the fugitive, causing the cow's sprint to freedom to be cut short of the finish line.
Philadelphia begins accepting Afghan refugees again
After a three-week pause, Afghan refugees began arriving at Philadelphia International Airport again on Tuesday. The city has welcomed more than 11,000 refugees since the fall of the Afghan government to the Taliban. Philadelphia International Airport is now the only airport in the country accepting refugees.
Philadelphia police officer under investigation after video of harassment goes viral
A video went viral this week of a Philadelphia police officer harassing a man walking home on New Year's Eve. The officer began following the man so the man pulled his phone out to record the officer. The officer began shining a flashlight to blind the camera and eventually knocked the phone to the ground. The man was arrested for disorderly conduct and possession of a small amount of marijuana. The officer is now under investigation and has been placed on administrative leave.
Philadelphia leadership condemns dangerous driving
Several hundred people gathered in Center City on Saturday, shutting down streets as they performed reckless driving stunts and shot off fireworks, some even jumped on a Philadelphia police car. Mayor Jim Kenney, District Attorney Larry Krasner and Police Commissioner Danielle Outlaw came out on Tuesday to condemn the acts in a statement.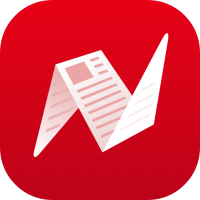 This is original content from NewsBreak's Creator Program. Join today to publish and share your own content.