Welcome to The Philly Four, a daily recap of four of the top stories from the Philadelphia area, covering everything from local government to the Phillies bullpen. A one-stop shop for the most important news bites in the City of Brotherly Love.
Philadelphia running out of rent relief money
Philadelphia has exhausted 90% of its federal funds earmarked for rental assistance. The city only has enough funding left for two more weeks and only a quarter of the more than 60,000 applications for assistance have been processed. Experts said that Philadelphia would need $276 million to cover just the existing applications, ignoring the around 1,500 new ones that come in every week.
Criminal charges filed against pipeline developer
The Pennsylvania attorney general filed 48 criminal charges against Energy Transfer for pollution from their pipeline that brings natural gas from the Marcellus Shale gas field to a terminal near Philadelphia. Energy Transfer is accused of dumping industrial waste at 22 sites throughout the state and polluting the drinking water of 150 families.
Philadelphia residents experiencing a shortage of COVID testing
Philadelphia residents told Billy Penn that it has become difficult to find available COVID testing facilities in a timely manner. Philadelphia FIGHT testing clinics are only open a quarter of the time relative to what they used to be. These clinics are only open one day a week for two hours. One resident said that the earliest available testing option was four days away from when he looked.
Philadelphia orchestra returns with celebration featuring Yo-Yo Ma
The Philadelphia Orchestra will make its return to live, in-person performances with an opening night celebration featuring Yo-Yo Ma. The performance will take place on Oct. 5 at the Kimmel Center. The program, led by Musical Director Yannick Nézet-Séguin, will feature a tribute to frontline workers titled Seven O'Clock Shout.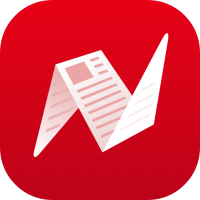 This is original content from NewsBreak's Creator Program. Join today to publish and share your own content.