Welcome to The Philly Four, a daily recap of four of the top stories from the Philadelphia area, covering everything from local government to the Phillies bullpen. A one-stop shop for the most important news bites in the City of Brotherly Love.
Eagles blown out by Chiefs, fall to 1-3
The Philadelphia Eagles have followed their season-opening win against the Atlanta Falcons with three consecutive losses, each greater than the last. The Kansas City Chiefs offense had a field day against the Eagles' secondary en route to a 42-30 win on Sunday. Patrick Mahomes threw for five touchdowns, three of which were to Tyreek Hill who had a monster performance with 11 receptions and 186 yards. Though Jalen Hurts finished with a career-high 367 yards, the Eagles' offense struggled with discipline as three touchdowns were negated by penalties.
Around 1,000 march for reproductive rights in Philadelphia
A crowd of about 1,000 people marched on Saturday in Philadelphia as part of a nationwide day of mobilization in support of reproductive rights. The Bans Off Our Bodies march was organized by the group Women's March. The march was meant as a show of solidarity against the legal challenges to Roe v. Wade taking place in the Supreme Court.
Jury selection begins in union leader corruption case
Jury selection started on Monday in Philadelphia for the case of labor leader Johnny "Doc" Dougherty. Dougherty is accused of bribing City Councilman Bobby Henon to push his union's agenda. Dougherty used $30 million of his union's funds for political candidates. He will also soon be on trial for a separate extortion charge.
Printing error affects 16,000 Montgomery County mail-in ballots
A printing error caused only one side of 16,000 general election ballots to print in Montgomery County. Those who received a ballot with this defect are told to return the ballot and envelope. New ballots will be mailed automatically to those who received a faulty one. The replacement ballots are expected to arrive next week.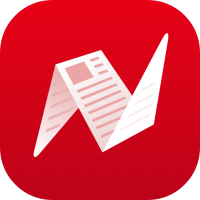 This is original content from NewsBreak's Creator Program. Join today to publish and share your own content.