Welcome to The Philly Four, a daily recap of four of the top stories from the Philadelphia area, covering everything from local government to the Phillies bullpen. A one-stop-shop for the most important news bites in the City of Brotherly Love.
Mask opt-out bill makes it out of Pa. Senate committee
A bill pushed by Republican lawmakers to allow parents to exempt their children from school mask mandates made it out of a Senate Education Committee on Tuesday. The bill would undermine school mask mandates put forth by state legislature and put the decision to mask entirely in the hands of parents. The bill also prohibits schools from separating or denying activities to unmasked students. The bill stills need to pass through both the House and Senate.
Delco jail oversight board says to cut ties with for-profit GEO Group
The Delaware County Jail Oversight Board recommended that George W. Hill Correctional Facility terminate its $259 million contract with the for-profit GEO Group that runs its prison and hand services over to the county government. A city councilman stated that a for-profit prison was "diametrically opposed" to what the community wanted.
Philadelphian Haitians protest governments' treatment of refugees
Dozens of Haitian protesters gathered in Philadelphia to protest the deportation of Haitian refugees. Haiti is currently suffering from the aftermath of an earthquake as well as continued political unrest. Photos recently emerged of Haitian refugees receiving harsh treatment from Texas border patrol agents on horseback.
Phillies lose to Braves, playoff chances slip away
The Philadelphia Phillies were formally knocked out of the wild-card hunt on Tuesday and lost control of their own destiny with a 2-1 loss to the Atlanta Braves, who now hold a 3.5 game lead in the division. Even if the Phillies were to win the rest of their games, they would still need the New York Mets to beat the Braves.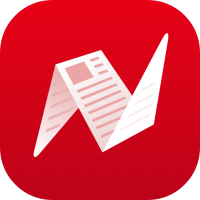 This is original content from NewsBreak's Creator Program. Join today to publish and share your own content.