Welcome to The Philly Four, a daily recap of four of the top stories from the Philadelphia area, covering everything from local government to the Phillies bullpen. A one-stop-shop for the most important news bites in the City of Brotherly Love.
Ben Simmons reportedly says he will never play another game for the 76ers
ESPN reported that All-Star point guard Ben Simmons will not report to Philadelphia 76ers training camp and intends to never play another game for the organization. Simmons has reportedly not spoken to the 76ers since a meeting in early August. The team has been attempting to find a trade partner for Simmons all offseason but has been unable to find the appropriate value return.
Philadelphia to spend $42 million on housing first approach for homeless
Philadelphia plans to utilize $42 million and 863 emergency housing vouchers to provide housing for 3,000 people in the city as part of a nationwide effort to end homelessness. This process follows the housing first approach, which seeks to provide homeless individuals with permanent housing as a means of stability. Some studies of this strategy have found that it is an effective and cost efficiency way to combat homelessness.
Phillies shut out by worst team in baseball, playoff hopes in peril
The Philadelphia Phillies fell 2-0 to the Baltimore Orioles, a team that holds a 48-102 record. Orioles starter John Means held the Phillies to four singles over the course of his 6 2/3 innings, the Phillies only hits of the game. With the Atlanta Braves winning, the Phillies' loss sets them three games back of the division lead. If the Braves were to go .500 over their last 14 games, the Phillies would need to win nine of their last 12 games just to tie Atlanta's record.
Comic Con fans angry over lack of updates, some demanding refunds
Although the Great Philadelphia Comic Con has collected thousands of dollars in ticket sales, the recipients of those tickets have reportedly been left in the dark. The event has been twice rescheduled due to COVID-19 and now not even the vendors or the venue can get in contact with the people in charge. On top of that, the events Facebook page informed ticketholders in March that they would not be able to offer refunds.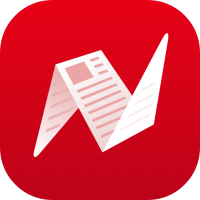 This is original content from NewsBreak's Creator Program. Join today to publish and share your own content.