Welcome to The Philly Four, a daily recap of four of the top stories from the Philadelphia area, covering everything from local government to the Phillies bullpen. A one-stop-shop for the most important news bites in the City of Brotherly Love.
Philadelphia school district hosting first youth pride event
The Philadelphia school district is hosting a pride party on Thursday, the first youth pride event in the district's history. The school district hopes that the event will give LGBTQ+ students a place to celebrate their identity. However, due to what some students are calling poor advertising, only 90 students have signed up to attend.
Center City roads closed for Adam Sandler movie
Adam Sandler is currently filming his new movie, titled "Hustle", in Philadelphia. The film is the story of a washed-up basketball scout who attempts to bring a prospect to the NBA from overseas. Multiple 76ers will reportedly make cameos in the film. Shooting in Center City is taking place on Monday and will require several roads to be shut down.
Eagles drop home opener to 49ers
The Philadelphia Eagles' offense struggled to get going against the San Francisco 49ers on Sunday, falling 17-11. Quarterback Jalen Hurts failed to follow up his stellar Week 1 performance, only completing 12 passes for 190 yards. The Eagles suffered an additional loss too as Pro Bowl defensive end Brandon Graham tore his Achilles. He will miss the rest of the season.
Philadelphia school district proposes half days on Friday, parents scrambling for aftercare
On Thursday, the Philadephia school district will vote on a proposal to make every other Friday a half-day starting in October. Parents were shocked by the news, many hearing about the proposal for the first time on social media, and are now left to find childcare for those days since the proposal does not state if schools will provide care.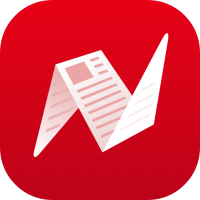 This is original content from NewsBreak's Creator Program. Join today to publish and share your own content.