BitClout: Having a Stake in YouTubers, Writers, and Influencers.
Yes. You heard right.
When you buy a stock in a company, you get a piece of that company called a share. Depending on the value of the company, your shares are worth a certain amount. And generally speaking, you make money from this in two ways.
Buying a share and then selling it for a higher price.
Receiving a dividend from the share, i.e., sharing in the profits.
Then comes along BitClout.
BitClout is a marketplace and social media platform built on blockchain technology where any creator can sign up and create a token for themselves. People can create a profile, create posts, and buy these tokens using the $BitClout currency.
The kicker is that the creator will get a portion of any money made from this, and they get to set the percentage. The default is 10%, but a creator could set it to 0 or 100 if they so choose.
Screenshot of the author's profile.
I've been using BitClout for 24 hours, and here are my first impressions. Here's how we'll do this:
We'll talk about the product itself.
Then we'll cover the financials, crypto, creative, and business implications.
And then we'll make some guesses as to what this all means.
The Product: It's Like a Twitter MVP
There are two feeds, the global feed and the feed for people you're following. No crazy algorithms, no 'retweeting' functionality (although the button exists), and some visual bugs here and there — but damn, it's positive and fun.
Much like Twitter, you can post 280-character micro-blogs; you can post pictures, like other people's posts, follow them, and all the good stuff.
But unlike Twitter, you can also bet on them — and this is where it gets interesting. And when it gets interesting, the disclaimers come out.
I'm specifically calling this 'betting' for a reason. This is totally new; it's unclear as to what might happen or where it might go. This is educational content, not investment advice.
The Money: How Does BitClout Work?
A creator's worth is entirely about confidence, and it can be completely independent on whether they're even on the platform. BitClout has done some amazing marketing here (and it may backfire).
They've taken some of the most prominent influencers and added them to the platform. Meaning people can buy stakes in Elon Musk, Mr. Beast, and Ariana Grande — all without them even knowing about the platform.
For these figures to claim their BitClout profile, they have to tweet out their public key from their Twitter accounts. This 'feeds the beast,' because the more prominent a creator, the more people buy their stock, the more that particular account gains a 'founders fee' and the more money being left on the table if they don't claim it.
It's a hell of a marketing flywheel if I've ever seen one.
$BitCout vs. a Creators Coin
Here's an example. My coin ($sah), right now, is worth ~$135. I didn't make this figure up. It's based on how many people convert their $BitClout to my coin.
The more coins in circulation, the higher the price. This makes sense. Market Cap / Number of Shares = Share Price
BitClouts one-pager is right here, and they explain the price of a creator coin with this formula.
Price in BitClout = .003 * creator_coins_in_circulation² Price in USD = .003 * creator_coins_in_circulation² * bitclout_price_in_usd
My 'Market Cap' is $2.3k, and as you can see, I myself hold the majority of my coin — both from converting my $BitClout to $sah and from collecting 10% of any bet made on me.
$sah coin market cap.
But then your question might be, "How do I buy $BitClout." And this is extremely easy but opens up a whole new can of worms.
How To Buy $BitClout
You buy $BitClout using Bitcoin.
You buy Bitcoin using the many methods out there.
You create a profile on bitclout.com and navigate to "Buy BitClout."
You send the Bitcoin to your profile's address (NOT the one in the screenshot).
You then specify how much of it you want to turn into $BitClout and hit "Buy BitClout."
Screenshot
Now here's where it gets iffy or genius — depending on where your head is for this whole thing. There aren't any exchanges that trade $BitClout.
You can't convert your $BitClout back into Bitcoin yet.
You can't move it off the platform.
Your money is locked.
So this begs the question, "What good is this money if I can't spend it?"
And it's a good question.
$BitClout Will Continue To Go Up, Until…
This cycle, this marketing flywheel we mentioned earlier, it's compounded by the fact that money can't circulate out.
Money comes into the platform, and prices/value keeps rising. The platform is engineered so that the hype continues — and there's a threshold with a lot of "if's."
IF the mass of creators adopts the platform.
IF the masses believe in the platform and currency.
IF when the masses can get their money out, the majority choose not to do so.
Only then will BitClout become more of an investment than a bet. But if a mass exodus happens, all bets are off. And speaking of bets…
Creators, Culture, and Criticism.
Anyone spending money on this today is making a bet.
They're betting on whether a particular creator's 'value' is going to increase or not. It's all about adding a pricetag to something that previously didn't have one — and this is where the distinction comes in.
With platforms like YouTube, there will be an exchange — a trade. A YouTuber will provide eyeballs for money. They're rendering a service, and this service has a real tangible value attached to it.
Advertisers pay the creator in hopes that the product placement will help them make more sales. From a creator's perspective — awesome, they're getting paid.
This happens on several other platforms too. But not BitClout.
It's hard not to imagine the Synthetic CDO scene from the Big Short, where there are troves of people behind the actual game of Blackjack betting on the outcome.
This is what buying creator coins are like. You're not a part of the value creation. You're behind the scenes, looking in, and wanting a piece of the action — and that's okay if you're aware that it's the case.
So Here Are The Facts
People find BitClout interesting, fun, and novel.
People have, are, and will make and lose money using the BitClout platform.
Creators will most certainly make money (tokens) using BitClout from their founder's fee, but whether those tokens have significant value in the future is up for debate.
As of writing, there is no downside to creating a profile and minting your own coin, as it's free to do so.
But. Trading BitClout and Creator Coins right now is more gambling than an investment.
I hope that got you across the platform. Exciting times ahead, indeed.
This article was intended to get you across what BitClout is, how it works, the risks involved, and some commentary on where it might be heading. Again, please do not take this as financial advice. This piece is strictly for education only.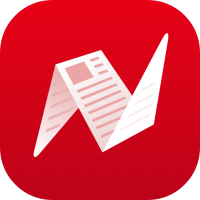 This is original content from NewsBreak's Creator Program. Join today to publish and share your own content.