With the growing strength of China and the increasing number of students studying in China, "Study in China" is becoming a new brand of studying abroad.
According to the statistics released on the website of the Ministry of education, in 2018, 492185 foreign students of various types from 196 countries and regions studied in 1004 colleges and universities in 31 provinces (autonomous regions and municipalities), and China continues to maintain its position as Asia's largest destination for overseas students.
At the same time, the professional structure of international students is constantly optimized. The number of students studying engineering, management, science, art, and agriculture has increased significantly, with a year-on-year increase of more than 20%, which shows that the professional education of natural sciences in China is becoming more and more attractive.
China has a great number of institutions, more than 1000+ top universities, but which is the best university in China in 2021?
Tsinghua University and Peking University always battle for the best university in China, undoubtedly they are the competitor this year.
Tsinghua University is a science and engineering university. Engineering subjects (electrical, water conservancy, civil engineering, economic management, machinery, mechanics, computer, electronic information, nuclear energy, etc.) are the best in China.
Peking University is a comprehensive university, the  Liberal arts and Science subjects (PHILOSOPHY, economic management, mathematics, physics, biology and other basic sciences) are the best in China.
If you want to know more about China's best university in 2021, I will recommend this article for you.
Which is the best university in China 2021?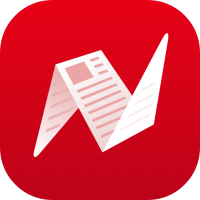 This is original content from NewsBreak's Creator Program. Join today to publish and share your own content.