It is a good place to shop and to dine out
When my wife and I moved to Virginia so I could work in Washington, D.C. some years ago, we left our home in the Salt Lake City area. There was no Chinatown here then. The Japan Town which had existed from the early to mid 1900s was disbanded when the Salt Palace Convention Center was built. There were some Asian stores and restaurants in the city, but they were not localized in a certain area.
When we returned to Utah a few years ago, we saw that a Chinatown area had been erected in Salt Lake City. It has become an important and popular part of the City where there are retail shops, businesses, and eating establishments as well as a large supermarket.
The main entrance to the Chinatown is at 3390 South State Street. There is a large Chinese traditional gate overhang and decoration at the entrance. It is also possible to enter on Main Street to the back area of the shopping center.
The Salt Lake City Chinatown is a 5.7 acre area which takes in that block. It has a Chinese and Asian theme. In addition to the supermarket and some smaller shops, there are about a dozen eating places which include restaurants for full course meals and places for take out food or desserts.
The Asian community has been expanding in Utah. This area of Chinatown was created to bring together the Asian community and anyone interested in the culture and food which originated in Asian countries.
Although it is named Chinatown, the area celebrates the many ethnicities of Asian backgrounds. The supermarket is full of ethnic foods from the various Asian countries around the world. There are products related to Chinese, Japanese, Korean, and Indian cuisine, among others. They sell food from various Asian countries as well as food which they prepare at the store ready to serve.
As with any supermarket, there are also a variety of other products available such as dishes and cosmetics.
Their website states:
Our ideal purpose for creating Chinatown in Salt Lake City is to share with, expose to, and educate our guests and patrons about the beauties of Asian cultures and traditions, and also to provide a welcome space for the Asian peoples of Utah to gather and celebrate those traditions. 
The restaurants serve ethnic Asian foods from various different countries. It is a good place to get delicious food and to enjoy the atmosphere of Asian cultures.
If you are looking for an interesting place to shop or eat out for Asian food, you might want to visit the Chinatown area of Salt Lake City. You don't have to have an Asian heritage to enjoy the Chinatown. It is for everyone.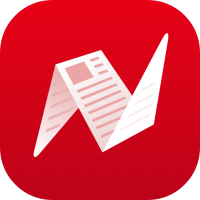 This is original content from NewsBreak's Creator Program. Join today to publish and share your own content.