The event was held in Sugar House Park
An Asian American Solidarity 5K Walk was held in Salt Lake City, Utah, at Sugar House Park on Sunday, October 3, 2021. People gathered at 8:00 am to hear welcoming remarks by some community leaders before starting the walk.
Solidarity is an awareness of shared interests, objectives, standards, ad sympathies creating a psychological sense of unity of groups or classes, which rejects the class conflict. It refers to the ties in a society that bind people together as one. [Wikipedia]
The Utah Asian American Solidarity Walk was sponsored jointly by the Asian Association of Utah (AAU) and the Chinese Railroad Worker Descendants Association. It was supported by most Asian American nonprofit organizations in Utah. Members of many of the nonprofit groups participated as well as other interested persons.
Members of the public (including those of Asian backgrounds and non-Asians) gathered for the event to show solidarity for Asian Americans and to celebrate the passage of the Immigration and Nationality Act of 1965.
President Lyndon B. Johnson signed into law the Immigration and Nationality Act of 1965 (INA) on October 3, 1965. This created reform to the immigration system of the United States. It marked a significant change in immigration policies and ended the discriminatory quota system which had caused national origin discrimination. The INA was part of a series of landmark civil rights laws enacted in 1965, including the Voting Rights Act and the Civil Rights Act. [Information from the Asian American solidarity walk Facebook page]
Utah has many different ethnicities of Asian Americans and Pacific Islanders. Originally, there had been Chinese and Japanese immigrants. There may be five generations of families in Utah who are of Japanese or Chinese descent. Many newer immigrants of various ethnicities make up the Asian American population in Utah. The entire Asian heritage population in Utah is just over 2% of the total population of the state.
The Chinese immigrants who worked on the railroad were the first Asians to arrive in Utah. They worked to help bring together the First Transcontinental Railroad in North America. They provided labor which linked the East coast with the West. The railroad was joined at Promontory Point in the northern part of Utah. The line was officially completed on May 10, 1869. Descendants of those railroad workers are working to honor them and keep their legacy alive.
Japanese immigrants were the second Asian group to arrive in Utah. The first from Japan were said to arrive in 1882. Koreans came in 1910, and Filipinos arrived in 1922. More recent immigrants have come to Utah from South Asia and Southeast Asia. Some of the other ethnic groups of Asian Americans in Utah are from India, Vietnam, Laos, Thailand, Tibet, Nepal, and some others. [Information from the Utah Department of Health]
These people of Asian backgrounds have made Utah their home as descendants of immigrants or as immigrants themselves. They have brought diversity to Utah and have become an important part of their various communities.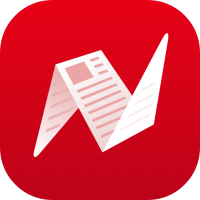 This is original content from NewsBreak's Creator Program. Join today to publish and share your own content.