It is a beautiful area in the Fall as well as year round
High on the hillside on the east bench above the city of Bountiful, Utah, is a golf course called Bountiful Ridge. It is close to the mountains in a very nice area of the city. Their website states that the golf course is considered as one of the top courses in Utah. It was recently recognized as Utah's "Best Public Golf Course," and it also has a high rating with Golf Digest.
I often golf at Bountiful Ridge. It is a beautiful, well maintained course with a great staff.
Looking to the far west from Bountiful Ridge is a view of the Great Salt Lake in the distance.
The air is clear, and the sky is blue. It is a place to partake of the beauty of nature with lots of fresh air and sunshine. The course is well cared for and enjoyable.
It is entirely possible to see deer and other wildlife on the golf course during a round of golf.
As the Autumn weather has arrived with cooler days in Utah, the leaves are manifesting the brilliant red, orange, and yellow colors of Fall. The nearby canyons very close to the golf course offer visitors the chance to take in the beauty of the Autumn leaves and nature.
A short drive east of the golf course up the canyon is Mueller Park. It is a popular recreation spot for people who live in the south end of Davis County. The leaves are very pretty in the Fall in this area. The park and canyon offer excellent areas for hiking, mountain biking, and even horseback riding. There are picnic areas provided also.
Going up through residential areas with beautiful homes, the leaves have turned colors to make for a pretty ride up the canyon. It is easy to get to and close to downtown Bountiful and Salt Lake City.
Since COVID caused many people to stay indoors more than usual and restrictions have now been lifted somewhat, it is a good time to get outdoors to enjoy the Autumn leaves and cooler weather. A round of golf at Bountiful Ridge is a pleasant way to spend time as well.
Utah is a state where people are able to experience the four seasons with changing weather and temperatures. Most people thoroughly enjoy the Fall which many proclaim is their favorite time of the year. It is a beautiful season in Utah and throughout most of the world.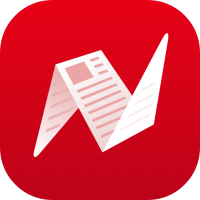 This is original content from NewsBreak's Creator Program. Join today to publish and share your own content.