As construction is being done on renovating the Temple
Last week we attended a church meeting at The Assembly Hall on Temple Square in Salt Lake City, Utah. Temple Square is open for visitors. There were a number of people who were obviously tourists who were visiting the area as we were there for the meeting. When the meeting ended, we saw groups of people touring the grounds. There were missionaries giving tours to interested persons who were visiting the beautiful grounds in downtown Salt Lake City.
This weekend will be General Conference for The Church of Jesus Christ of Latter-day Saints. The meetings will be held at The Conference Center across the street from Temple Square after having been virtual during much of the COVID pandemic.
Tickets are usually available for people from around the world to attend the conference sessions in person. With the COVID pandemic still causing a dangerous situation, the general public will not be allowed at the Conference Center for this conference. They will be watching remotely mostly from their homes.
People were allowed to join the conference in the overflow areas at The Tabernacle and at The Assembly Hall on Temple Square.
The Assembly Hall sits on the southwest corner of Temple Square a short distance away from The Tabernacle Building and The Salt Lake Temple. It is a beautiful, old building of Victorian Gothic design.
The organ pipes are a prominent feature of the Assembly Hall as are the stained glass windows throughout the building.
The Salt Lake Temple is currently in the process of being renovated and updated. It looks a lot different than normal. It will be returned to service after the construction is completed. An open house is expected to be held in 2024 before the Temple is placed back into service.
Temple Square is a great place to visit for tourists and local residents to take in the historic buildings which grace that area. It is a place where members of The Church of Jesus Christ of Latter-day Saints congregate from time to time for various events. It is also a place where visitors and tourists can learn about the Church.
The buildings and the beautiful grounds at Temple Square in Salt Lake City offer peace and serenity to visitors.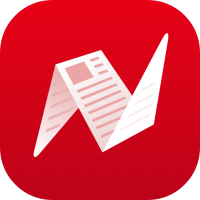 This is original content from NewsBreak's Creator Program. Join today to publish and share your own content.