They are coming together for unity
An event planned for Sunday, October 3, 2021, is being called the Asian American National Solidarity 5K Walk. It will start at the Fabian Lakeside Pavilion at Sugar House Park in Salt Lake City. Sugar House Park is located near 2100 South, 1300 East, and 1700 East. It is a beautiful 110 acre park in the heart of Sugar House.
The public is invited to participate in this event which has a scheduled start time of 8:00 a.m. There will be brief welcoming remarks from some leaders in the community. The walk will begin after that.
The event is sponsored jointly by the Asian Association of Utah (AAU) and the Chinese Railroad Worker Descendants Association. It is being supported by most Asian American nonprofit organizations in Utah.
There are now many different ethnicities of Asian Americans in Utah. A recent American Community Survey reported that those of Asian backgrounds in Utah number 71,000 or 2.3% of the total population of Utah. Of all the sub-groups of Asian Americans in Utah, the largest three sub-groups are Chinese, Filipino, and Indian. Pacific Islanders are often grouped in with Asian Americans.
The first Asian immigrants to come to Utah were reportedly the Chinese who worked on the railroad. The First Transcontinental Railroad in North America which linked the East coast with the West in California came together at Promontory Point in Utah. The line was officially completed on May 10, 1869. Chinese workers were instrumental in helping to lay the track for that historic joining of the railroad.
The Iwakura Mission was a group from Japan which visited Utah in 1871. The first Japanese settlers are said to have come to Utah in 1882. Koreans came in 1910, and Filipinos in 1922. Immigrants from South Asia and Southeast Asia are more recent arrivals. [Information from the Utah Department of Health]
With all the various ethnicities of Asian backgrounds in Utah, this event is being held for solidarity. Any interested persons (whether of Asian heritage or not) are invited to join in this event. Everyone is welcome.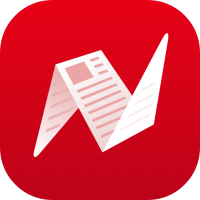 This is original content from NewsBreak's Creator Program. Join today to publish and share your own content.