Fresh tomatoes have many uses
If you are fortunate enough to have space for a garden and are able to grow some tomatoes, they are a special treat in the summer and fall. They are delicious to be eaten by themselves sprinkled with a little salt or they can be used for all kinds of salads, soups, sandwiches, and various other dishes. They are almost always included in hamburgers and, of course, BLT (bacon, lettuce, and tomato) sandwiches.
A favorite use of mine is homemade salsa.
Tomatoes are easy to grow and pick. They can be planted in a plot of dirt or in a pot. They can be shared easily with neighbors or friends as the harvest may be abundant.
If you go to a Mexican restaurant, you are sure to have chips and salsa served to you. The salsa may vary greatly from place to place. They may or may not serve fresh salsa. It is an important part of most Mexican meals.
During the summer when the tomatoes are plentiful, I try to make salsa a lot. It is served as an appetizer at family dinners and as a snack for watching television. It is a treat taken with a bag of tortilla chips to neighbors, family, and friends. They seem to appreciate it and enjoy eating it.
I make it throughout the rest of the year as well when I have to buy fresh tomatoes at the store.
Besides the fresh tomatoes, the salsa also takes a little jalapeno pepper, green pepper, white dry onion, and cilantro. The tomatoes, onion, and peppers are chopped into very small pieces. The cilantro is also cut into pieces. The salsa is seasoned with some salt and pepper. Also added are some worcestershire sauce and possibly some hot sauce, tabasco, or taco sauce. Fresh lime juice can also be added. These ingredients can be adjusted according to taste and how spicy you want it to be.
Fall has arrived with summer gone for this year. The fresh vegetables from the garden are nearly gone. Some tomatoes and a few other vegetables remain to be enjoyed.
Tomatoes are a favorite vegetable (although technically considered as a fruit) of summer and throughout the entire year. There are so many uses for this delicious food.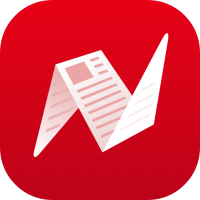 This is original content from NewsBreak's Creator Program. Join today to publish and share your own content.