The annual event will be in Sandy, Utah
Saturday, October 2, 2021, is slated as the date for the Asian Festival of Utah. It will be held in Sandy at the Mountain America Expo Center. It is free and open to the public. There is free parking available at the venue.
The Utah Asian Festival is in its 44th year. It was started in 1977 as a bridge between the cultures of the East and West. The Festival is a platform which promotes the unique culture of the Asian countries from which many people originated who now live in Utah. The diversity of the various Asian ethnic groups is highlighted.
This Festival is held to bring people together to learn of the various Asian countries and culture. It is a chance to meet with old friends and to make new friends. The general public is invited to attend the Asian Festival to partake of the traditions, food, entertainment, and cultural events which are planned.
Included in this community event will be children's activities, Lion Dance, Martial Arts, Cosplay, and more.
EVENT SCHEDULE
Asian Culture Showcase will be from 10:00 am until 5:30
Various Asian foods will be available for purchase from 10:30 am until 4:30 pm
Lion Dance will be performed from 11:45 am to 12:15 pm
Children's Costume Parade will be from 11:30 am to 3:00 pm
Performances and Martial Arts will be held from 12:20 pm to 5:00 pm
Cosplay will be from 5:00 pm to 6:00 pm
This is an explanation of Cosplay from Wikipedia.
Cosplay, a portmanteau of "costume play", is an activity and performance art in which participants called cosplayers wear costumes and fashion accessories to represent a specific character. Cosplayers often interact to create a subculture, and a broader use of the term "cosplay" applies to any costumed role-playing in venues apart from the stage. Any entity that lends itself to dramatic interpretation may be taken up as a subject. Favorite sources include anime, cartoons, comic books, manga, television series, and video games. The term is composed of the two aforementioned counterparts - costume and role play.
The public is invited to attend this event to learn more about the Asian culture, to taste some good Asian food, to enjoy good entertainment, and to participate in diversity. Bring the family and enjoy this event together.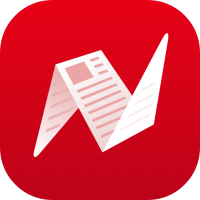 This is original content from NewsBreak's Creator Program. Join today to publish and share your own content.