You might be joined by deer on the course
Golfing is one of my favorite activities. It is a pastime where you can get out and enjoy nature along with good friends. It is something that we have been able to do throughout the pandemic even while other venues might have been closed.
When the COVID-19 pandemic first began, there were some golf courses which remained closed for a short period of time. When they opened, there were safety measures put in place. Sanitizing was stressed. Masks were worn.
At first, some courses did not allow the use of riding golf carts so people walked with pull carts for their golf clubs. (I had gotten rid of my pull cart years ago when I moved out of the area so I purchased a new one.)
After motorized golf carts were again being used, they only allowed one driver to a cart unless two people lived in the same household. Social distancing was practiced.
Since golfing is done outdoors, it has been considered to be a safe pastime throughout most of the pandemic. Millions of people are enjoying golfing even as the COVID virus continues to rage throughout the world. Golfing is a way to get outside, enjoy the fresh air and nature, as well as encounter some interesting animals on the golf course.
Most golf courses are kept in good shape. The grass is green, and the scenery is beautiful. Utah golf courses often have the mountains in the background. Sometimes the Great Salt Lake is in view in courses around Salt Lake, Davis, and Weber counties.
Deer are often present as if they own the course. They roam freely as they graze on the grass. They seldom seem bothered by the humans who have joined them on the golf course. Occasionally, they may get so close that they need to be chased away from a golfer so he can hit the ball.
The deer may look at the golfers and even appear to be posing for photos. They go about their business like they belong there. They wander down from the nearby mountains and hillsides.
Sometimes a whole herd of deer are together on the golf course. Whole families or friends have found a good place to eat and perhaps live. Deer are plentiful on Utah golf courses, but I have seen them also in Maryland, Virginia, and even at Pebble Beach in California.
Golfing is a sport that almost anyone can do. It doesn't matter about your economic status and almost your age. Many people still golf well into their nineties. Little children also can golf. It is a place where strangers may become friends.
There are wonderful golf courses throughout the world. They are plentiful in the United States and throughout Utah. They are a place where people can enjoy animals and good companionship of friends as well as the beauty of nature.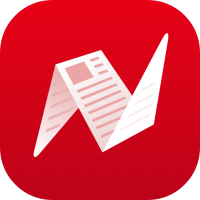 This is original content from NewsBreak's Creator Program. Join today to publish and share your own content.