The public is invited to join
A couple of years ago when my wife and I moved to Salt Lake City, we heard about the area of the city called 9th and 9th. It is where 9th South and 9th East intersect. We were told that there were great restaurants in and around that area of the city. We have been there and tried some of them. It is a good place to get dinner, lunch, or even breakfast.
We happened upon the 9th and 9th Street Festival in 2019. It was a fun event with entertainment, booths, and food.
After receiving an email from someone who is going to have a booth at the 9th and 9th Street Festival, I was reminded that it is being held this weekend. This is the 28th year for the Festival.
The billing for the Festival says:
A Festival for Neighbors and Friends (that means YOU)
We're celebrating #28!
September 18. 2021 | 10am - 6pm
900 South & 900 East, SLC, UT
It's FREE. Bring the dog, the kids, the stroller.
The event offers a fun day for everyone. There will be a great line-up of performers, artists, crafters, and lots of good food. Come and meet friends and neighbors at this fun Festival. 
9th and 9th Street Festival
(Image in the public domain on website)
Local vendors have been invited to participate by having a booth at the festival. They will have handmade, creative, and unique products and services. Community organizations and political people will be on hand to support the Festival and to meet people within the community.
The 9th and 9th Street Festival is held as a neighborhood celebrating the neighborhood. It is held on the 2nd Saturday after Labor Day and is an annual event.
Food trucks will be at the Festival as well as the regular restaurants in the area will be open for patrons. They will be providing all types of good food.
The public is invited to come to the 9th and 9th Street Festival on Saturday to meet new friends, learn new things, shop, enjoy good food, and watch great entertainers.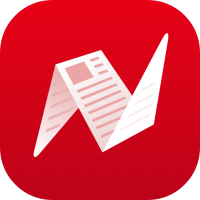 This is original content from NewsBreak's Creator Program. Join today to publish and share your own content.