It was a fun day enjoying nature
My friend called and invited me to join a group of old friends to go riding ATVs in the Uinta Mountains. It is something that they regularly do in the St. George area. They had picked a fairly close to home location this time since they all live in the Salt Lake Valley.
I am retired as are all of these friends. Since I had nothing on my schedule, I agreed to join them for a day of riding ATVs. They were kind to invite me. Two of the friends own ATVs. One was a two seater, and one was a four seater. They drove their trucks with the ATV's up to the mountains. They are experienced with the ATVs and similar outings in nature.
After getting off the main highway, going along the dirt road to get to our destination through all the pine trees was a pretty ride by itself even before embarking on the ATV ride.
Traveling over the rough terrain and rocks with the ATVs was a little treacherous at times, but the drivers were experienced. They were able to maneuver the area without any problems. It was actually a lot of fun although a bit of a bumpy ride.
There was also a lake along the way. We did not go fishing as we might have liked to do, but we enjoyed the beautiful scenery of the mountains, trees, and water.
As we got further up the mountain, the quaking aspen trees were abundant. It seemed that Fall had already arrived with the brilliant yellow and orange leaves covering the trees. They were a beautiful sight.
Getting up to the tops of the mountains meant seeing the Fall leaves in all their glory.
It was a day of enjoying the beauties of nature out in the fresh air and sunshine. The only cause for a band aid came when we stopped at the cabin of one of the guys. One person was getting something out of the refrigerator and cut his finger.
Otherwise, it was a day of total enjoyment without any problems.
Utah has many beautiful areas where people can get out and enjoy the great outdoors along with the beauties of nature.
While we were having fun on the ATVs, we could forget about all the concerns of life and the world around us. Nobody had COVID, and everyone was healthy.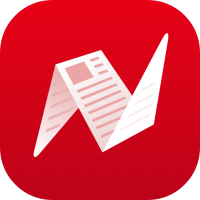 This is original content from NewsBreak's Creator Program. Join today to publish and share your own content.