Hundreds of people are without homes
Whenever you are driving along the streets of Salt Lake City, it is quite possible that you will see homeless encampments or individuals living on the street. They are often seen in places where there are empty buildings or areas of less traffic. The homeless many times are using small tents as their place of abode. They may congregate in certain parts of the city. Then they may move either by choice or by force to other areas.
In the shadow of big buildings, there may be homeless living. They are finding spaces where they can pitch a tent or lean to and make a semblance of a place to sleep.
There is not much shelter in a small tent. There is no running water, and there are no bathroom or cooking facilities. These people must get food somehow. Often they beg for money to buy food or people may stop by with food that they share with the homeless.
One may wonder how they can get by with that way of life. Most people likely grew up in a somewhat normal house or apartment where they at least had the modern conveniences. Living in those conditions must be extremely difficult.
Some government agencies and private citizens are trying to help the homeless. They want to provide services and facilities to help people escape homelessness. It is an ongoing and often unrewarding work that they are trying to do.
Gail Miller, widow of Larry H. Miller, is now one of the richest people in Utah. Sometimes she is reported to be the richest person in the state. She controls enterprises (many car dealerships) which are highly successful. She has chosen to spend some of her money to help the homeless in Utah.
The Road Home is an emergency homeless shelter in Salt Lake City. It serves up to 200 men and women nightly. There are no prerequisites for service. The guests receive a bed in which to sleep, three daily meals, showers, blankets, clothing, and laundry facilities. The Road Home was selected to operate the Gail Miller Resource Center. Their goal is to provide community services so that these homeless people will be able to transition into finding a permanent place to live along with meaningful work to do.
Utah government homelessness statistics reported:
As of January 2020, Utah had an estimated 3,131 experiencing homelessness on any given day, as reported by Continuums of Care to the U.S. Department of Housing and Urban Development (HUD). Of that Total, 290 were family households, 114 were Veterans, 194 were unaccompanied young adults (aged 18-24), and 688 were individuals experiencing chronic homelessness.
It is unknown how many of these homeless people grew up in Utah. It seems like an unlikely place for people to come if they are already homeless because of the weather. There had in the past been reports that Utah took care of its homeless. That might have been an incentive for homeless people to travel to Utah although how they could find the money to pay for travel is uncertain.
It is especially distressing that veterans who served in the United States military over the years find themselves homeless. It seems to be that many of those veterans are older men who served in the Vietnam era although that is not always the case. These people served their country and should receive some benefits for doing so. They should not have to be homeless.
Homelessness is a sad situation for anybody. It is unlikely that anyone would choose that way of life. They need help to escape from it.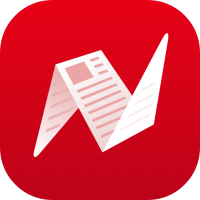 This is original content from NewsBreak's Creator Program. Join today to publish and share your own content.