The Moab Music Festival had a concert featuring George Takei
Anyone who is or was a fan of Star Trek knows the name of George Takei. As a young actor in the 1960s, Takei was cast as one of the characters on the Star Ship U.S.S. Enterprise. The science fiction show had the crew on a mission to explore the galaxy and defend the United Federation of Planets. The television series ran from 1966 to 1969, and movies were made later. Star Trek continues to have a large fan base.
Takei went on to have a successful career in the arts for many years. He is an actor, musician, and author who is still involved on many projects. He recently published a book about his own life and the incarceration experience of Japanese Americans during World War II. The book's title is: They Called Us Enemy.
Takei came to Utah and was featured at the Moab Music Festival on September 4, 2021. The Festival holds concerts for almost three weeks during September to highlight music in the beautiful landscape of Moab. Takei narrated parts of his life story for the concert of music composed by Kenji Bunch.
There was a taping of a panel before the concert began. It featured Takei, Jani Iwamoto, who is a Utah State Senator and lawyer, and Kenji Bunch, the composer. I was honored to be asked to be the moderator for the panel.
The panel members discussed the Japanese American experience of World War II when all people of Japanese heritage were looked upon as the enemy. Those who lived on the West Coast were largely racially profiled and removed from their homes. They were incarcerated in camps which had been hastily constructed in remote and desolate parts of the United States.
The Topaz Camp was near Delta, Utah, and housed around 11,000 people of Japanese descent during World War II. There was a temporary detention center near Moab which imprisoned some American citizens of Japanese heritage for a short time during the war. Leaders of the Moab Music Festival decided to include the concert this year to tell the story about Japanese Americans during World War II.
The concert was held outdoors on the grounds of the Red Cliffs Lodge near Moab.
Takei was born in Los Angeles, California, in 1937. He was five years old when his family was forced to leave their home. They were taken to the Santa Anita racetrack where they stayed for some months and lived in horse stalls. Then they boarded a train to take them to the swamps of southeastern Arkansas where a camp had been built. As a small boy, Takei thought they were going on vacation. He wondered why the grownups looked so sad.
The Takei family were incarcerated in that barbed wire enclosed camp. Later they were moved to another camp. As a young child, he had some good memories of the camp life. When he got older, he realized the trauma that people had suffered by the injustice they were dealt.
Takei said in an interview: "It's a very shameful and still little-known chapter of American history, and so it's been my mission in life to raise that awareness. It is so important for all Americans to know this history, where American democracy, with all its noble ideals, failed."
The concert goers sat on chairs and were socially distanced as they enjoyed the music. They learned about this little known part of American history while they listened to Takei's story.
The scenery of the Colorado River and Red Rock Cliffs provided a magnificent backdrop as the concert was being enjoyed. It was a beautiful setting where George Takei shared his story.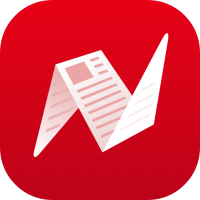 This is original content from NewsBreak's Creator Program. Join today to publish and share your own content.