This terrible crime happened in 1974
]Disclaimer: This is not a breaking news story. It is a story of interest from Utah in years gone by.]
Ted Bundy became well known as a terrible serial killer who tortured and killed many young women, I read about him in the newspapers. I was not living in Utah at that time, but I saw that some of the people that Bundy killed were in Utah. Bundy was apparently attending the University of Utah.
One of the victims was a teenager attending Viewmont High School in Bountiful. It was not definitely known that Bundy had killed her until he confessed before being put to death. I did not know this young victim and only heard her story years later.
After my wife and I moved to Virginia in 2005 and I was working for nonprofits in Washington, D.C., we became friends with a family there who were from Utah as we were. The wife talked about her sister Debra (Debi) who had been killed by Ted Bundy. She wanted to tell her sister's story so that her sister would be remembered because she was a wonderful person who did not deserve that fate.
Our friend talked openly about the case involving her sister.
I had not known about Debi's story before that time. Debi was one of the young women killed by Bundy. It was suspected that he had abducted her and killed her, but Debi's body was never found. Bundy finally admitted that he had killed Debi just before he was executed in Florida in 1989 for his many crimes.
Debi was just seventeen years old and a student at Viewmont High School. She had gone to attend a play at the school in November 1974 with her parents. Since the play was not over and her younger brother needed to be picked up at a skating rink where he had gone, Debi left her parents to finish watching the play. She had seen the play so she was willing to miss the ending to get her brother. She and her brother were to come back to the school to pick up their parents.
When her parents came out to the parking lot after the play was over, they wondered why Debi and her brother were not there. They decided to go to a friend's house and were walking through the parking lot. They found Debi's car in the school parking lot. It was still locked which indicated that she had never made it to the car.
The police thought it might be a runaway situation and were reluctant to do anything to search for her for twenty-four hours as was their policy. Her parents knew that was NOT the case. Neighbors and friends from their church had their own search that night around the school and the surrounding hills. They found nothing.
As the investigation proceeded, someone reported hearing a loud scream that night from the school parking lot. A witness saw a light colored Volkswagen Bug speeding away from the school. A small handcuff key was found in the parking lot. Some people said they saw a person matching Bundy's description hanging around the school auditorium that evening.
Earlier that same night that Debi disappeared, Bundy had tried to abduct another woman in Murray, Utah. She escaped and went to a police station. She still had handcuffs on her wrist. The key later found at the school was to those handcuffs. Bundy must have gone looking for another victim after he failed in that attempt.
Bundy was a truly evil and dangerous individual. He wrecked havoc in several states and on college campuses. He would often use the ruse of being injured with a bandaged arm to gain sympathy from an unsuspecting young woman. Then he would force her into his car and take her away to her death.
Part of that time he was said to be a law student at the University of Utah. He would attend social functions with students who were members of the Church of Jesus Christ of Latter-day Saints.
The family and the police had suspicions that Ted Bundy had abducted Debi. They had circumstantial evidence which was not enough to be absolutely certain of Bundy's guilt.
Bundy often broke into the home of his victims where he viciously attacked them. He was finally apprehended and convicted in Florida. Shortly before he was being put to death for his crimes, he admitted that he kidnapped Debi and took her to where he was living. He said he held her for hours before killing her.
Before Bundy died, he identified on a map where he had hidden the remains of Debi and another victim. During a search, authorities found ten bags of bones. Just one was found to be human remains. It was a knee cap which was given to Debi's family. Her mother kept the bone in a box. Authorities much later tested the bone for DNA, and it was confirmed to belong to Debi.
Bundy is believed to have killed more than 100 women, mostly in Utah, Colorado, and Florida. He seemed to have started his life of crime in Washington State. He has officially been linked to the murders of thirty people. He had been captured in Colorado but had escaped. He was eventually caught and put to death in Florida.
Debi's family suffered greatly at the hands of Bundy. The emotional strain and stress were immense. They lost their beautiful daughter and sister because of the actions of a mad man. Her brothers had a hard time accepting the loss as the family all did. Our friend felt that she had lost her best friend that night. It has been a total nightmare.
They were relieved to finally know the truth about Debi's disappearance that night so many years earlier, but it did not make their loss any easier. They want to keep her memory alive.
[Source: Wikipedia]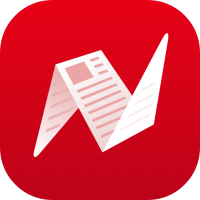 This is original content from NewsBreak's Creator Program. Join today to publish and share your own content.