The woman shot by another woman
Guns are produced for the purpose of killing animals and people. Hunters use guns to shoot deer, elk, and birds when it is hunting season. People obtain hunting licenses or permits to shoot and kill animals which they may use for food. It can also be a sport to them. Guns are used to hunt wild animals on African safaris. People take the animals and have them stuffed as trophies.
Rifles are pictured with military personnel who use them in times of war. Guns are used to kill the enemy when there are military conflicts.
Law enforcement personnel, including most police officers, legally carry handguns as a part of their uniform and job equipment. They are trained to use them. Most police officers never or seldom fire their weapons at people.
So-called law abiding, regular citizens of the United States may own guns. Those who advocate for gun ownership and are against gun control may say they own guns for their own protection against the bad element of people out there in society. They are ready and willing to use them if someone invades their home or space.
Unfortunately, many innocent people are accidentally killed by guns. It happens when children get hold of guns and shoot another person. It can happen among family members and friends who had no prior intention of hurting another person.
Gun proponents will say that guns do not kill people, but people kill people with guns. That is true because a gun by itself does no harm until a human being gets hold of it. Then it can cause chaos, destruction, and death.
A gun was used to kill a Salt Lake City woman who was out on a bike ride in her neighborhood. Why would anyone go out for a bicycle ride at 3 am in the wee hours of the morning? She and her girlfriend were apparently taking a bike ride when they got into an argument.
Police were called to a neighborhood on the west side of Salt Lake City. They responded at around 3:30 am to find a woman on the street with multiple gunshot wounds. She had been shot with a hand gun which the other woman had tried to hide. A woman who turned out to be her girlfriend was trying to perform CPR on the woman after she had shot her friend. Paramedics also performed CPR, but the woman died.
Most people do not go around carrying guns with them when they are riding a bicycle. Perhaps they felt it might be dangerous to be outdoors at that time of the morning. Maybe one of them had a gun for protection. Whether or not the gun was legally registered was not made known, but the woman who fired it should not have had a gun.
The woman who killed the other woman was arrested as a suspect in the shooting death. She was booked on charges of murder, obstruction of justice, and possession of a dangerous weapon by a restricted person. Both the victim and the suspect were 31 years old.
Police investigators said that the death appeared to be due to domestic violence. After officers arrived on the scene, the suspect said there was a medical emergency at her home. She left the scene, but police followed her to the residence. They detained her for the shooting.
Witnesses to the incident told police that the suspect and the victim got into an argument while riding bicycles. The suspect shot the victim and then apparently asked someone to hide the gun. Police were able to recover the weapon in a storm drain near where the shooting took place.
The suspect has had prior criminal convictions for assault by a prisoner, forgery, obstruction of justice, and drug charges. That explains why she was a restricted person with respect to having possession of a firearm.
It was another case of a senseless shooting by someone who should not have had a gun. The woman apparently killed her friend in a fit of rage after an argument.
[Source: TV News]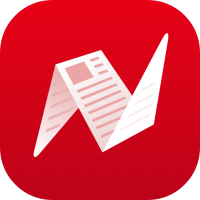 This is original content from NewsBreak's Creator Program. Join today to publish and share your own content.