Whether it was an accident or not is in question
It was a totally unusual sight as a woman was video taping scenes around Lagoon Amusement Park in Farmington, Utah, on a Saturday. Television news stories and the Internet have the video available for view. It shows a man dangling from the Sky Ride at the park. The woman who took the video thought he was a professional stunt man or gymnast. Moments later, he fell to the ground.
The man was taken to the University of Utah Hospital by helicopter. He was in critical condition, and he later died from his injuries.
Initial investigations indicated that there was no safety issue with the ride. That particular ride has never had any problems with safety over decades of use. It is considered to be one of the milder and safer rides at the park. It is similar to riding in a chair lift at a sky resort. There are safety measures to keep riders from any danger. It is not known why the man was not sitting safely in the chair for the ride. He was seen holding on to the front rail of the car as he dangled in the air.
The 32 year old man had gone to the park with family members, but he was riding alone when the incident occurred. It was not reported if members of his family had been watching when he fell from the ride.
Pat Reavy at KSL.com on August 16, 2021, reported that the man had died. The report stated:
A man who fell an estimated 50 feet from the Sky Ride at Lagoon Amusement Park over the weekend has died.
Farmington Police Chief Wayne Hansen said his office was notified Monday morning that the 32-year-old man had passed away. Police have not yet released the man's name.
The incident happened on Saturday. Multiple people called 911 just before 6 p.m. to report a man had fallen from the Sky Ride, a slow-moving ride used mainly to transport people from one end of the park to another, similar to a chairlift at a ski resort.
Cellphone videos and pictures recorded by other parkgoers and posted on social media show the man dangling from the outside of his chair, both of his hands holding onto the safety bar that is supposed to keep people from falling out of their seat. The man was quiet and did not appear to be making any effort to get back into the chair.
Police released a statement over the weekend saying it did not appear that the chair malfunctioned.
The Lagoon Amusement Park is a popular attraction not far from Salt Lake City. After a period of being closed during the COVID-19 pandemic, Lagoon is seeing increased attendance during this summer of 2021.
Lagoon is a park often frequented by people who like exciting rides. They have a number of rides such as roller coasters for those who like adventure.
Lagoon is a privately owned amusement park in Farmington, Utah, United States, located about 18 miles north of Salt Lake City. It has ten roller coasters, five of which are unique; Colossus the Fire Dragon, the last Schwarzkopf Double Looping coaster still in operation in the United States; Roller Coaster, one of the oldest coasters in the world operating since 1921; Wicked, designed by Lagoon's engineering department and Werner Stengel in cooperation with ride manufacturer Zierer; BomBora, a family coaster designed in-house; and Cannibal, built in-house with one of the world's steepest drops. [Wikipedia]
The sky ride is not one of those more dangerous rides and perhaps scary rides. It is not known if the man intentionally fell to the ground or if it was an accident. An autopsy is planned to be performed.
The Farmington Police Department has indicated that there are many unknowns. They are continuing to investigate the incident and death. A number of guests at Lagoon posted on social media that they had witnessed the man falling.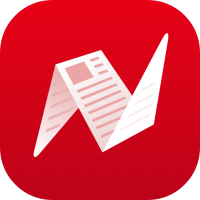 This is original content from NewsBreak's Creator Program. Join today to publish and share your own content.