It happened in Gunnison, Utah
An inmate at the Central Utah Correctional Facility in Gunnison, Utah, has died. The prison is in southwestern Sanpete County in the central part of Utah. The Utah Department of Corrections has said that the death is being treated as a murder. There are no suspects identified as yet.
A report by Pat Reavy of KSL.com was posted on August 5, 2021. It was titled: "Inmate death at central Utah prison now a homicide case." Sam Penrod of KSL TV also reported on the death.
There was some type of altercation at the facility in the evening of Wednesday, August 4. William Fowers, 60, was involved and was later pronounced dead at the prison infirmary. A prepared statement from the Corrections Department was issued.
Details of the altercation and what type of injuries were sustained by Fowers were not released. His exact cause of death was not made known to the media.
The Utah State Bureau of Investigation is in charge of investigating the incident and death of Fowers.
The dead inmate was convicted in 1986 of sodomy on a child and aggravated kidnapping. Both charges are first degree felonies. He has been incarcerated for most of his life since being convicted of the crimes. Fowers' family was notified of his death.
Gephardt Daily reported on the incident as well. They also provided information on another inmate at that Gunnison facility who died on June 28, 2021. He was found unresponsive in his cell. Dale Lee Rush, 66, was pronounced dead after a medical evaluation at the prison.
Rush had been serving a sentence for sodomy on a child, rape of a child, and sexual abuse of a child. A prison statement said that the charges were all first degree felonies. He had been incarcerated in prison since 2001.
It is interesting that both men were close to the same age, in their 60s, when they died. They were charged for almost the same crimes on a child. Both deaths are being investigated as a homicide. The two prisoner deaths within two weeks of each other with similar cases appear to be very suspicious.
It does make one wonder because there have been stories about inmates in prison knowing what the crimes committed by other inmates are and that they are not very tolerant toward people who committed crimes against children and women. Whether that had anything to do with these cases or not remains to be seen as the investigations continue.
Prison is not a safe place to be with so many serious criminals incarcerated there. Many committed extremely violent crimes including murder and assault. Some are repeat offenders who were convicted of multiple felony charges. Those who may have committed white collar crimes and less serious offenses such as with theft or drugs are often mixed in with the most violent offenders. It has to be a stressful situation for guards and for the inmates.
Not much information is available about the two inmates who died in the Gunnison prison except for their crimes for which they were convicted and sentenced to prison. The investigation is ongoing.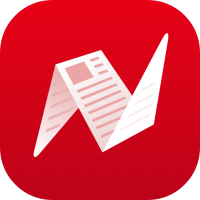 This is original content from NewsBreak's Creator Program. Join today to publish and share your own content.