Check out the Soho Food Park in Holladay, Utah
Although I had seen food trucks around Salt Lake City and the county of Salt Lake, I assumed they just drove around looking for places to set up business or that they had a regular spot. I had not known that there was an area in Holladay known as the Soho Food Park where food trucks regularly are available to get a quick dinner.
As our Asian American Collegiate Association (AACA), under the umbrella of the Utah chapters of the Japanese American Citizens League (JACL), were discussing an activity, Ethan Hirabayashi mentioned the possibility of supporting food trucks. Ethan's parents live in the Holladay area not far from the Soho Food Park. He knew about the food trucks which go there, and he became chairman for the event. It was decided that they would have just Asian type of food trucks that evening to support those small business entrepreneurs who may have been hurting from the COVID pandemic and possibly from the racism which Asian Americans have recently experienced to a larger degree than normal.
It was not fast and quick to get dinner when we held our recent Asian Food Truck Festival on July 13, 2021. The lines were long, but the people did not seem to mind. They were able to enjoy entertainment and good company while waiting. The event had been planned for a Tuesday evening when food trucks are not normally at that spot for dinner. Soho has food trucks scheduled at their location currently on Wednesdays through Saturdays.
The food trucks which participated in the Asian Food Truck Festival were: Bento Truck, Comfort Bowl, Crunchy Munchy, Fatty Tuna, and Suzy Thai Food. There are many different American and ethnic foods featured each week at the Soho Food Park during their regular business days.
The Mayor of Holladay came to the event and spoke to the group who had assembled. Mayor Robert Dahle has been mayor of Holladay since January 2014 until the present time. It was an honor to have him join with us.
Another elected official who attended and is also a resident of Holladay is Utah State Senator Jani Iwamoto. She is active in the JACL and other Asian American organizations. She is an advocate for the community. She is a good supporter of all Asian American events and projects as well as working hard for all the people of the State of Utah.
The Soho Food Park is located at 4747 South Holladay Boulevard in Holladay. If you go there to pick up dinner from a food truck between 5 pm and 9 pm (hours may vary) on Wednesday, Thursday, Friday, or Saturday evenings, there is a good chance that you will be greeted by a friendly man by the name of Mark. He operates the Soho Food Park.
The lineup of food trucks varies from day to day. A schedule is available online showing which trucks will be there on which days. There is also a produce market there which sells fresh fruits and vegetables as well as jams and other products. A shaved ice stand is a relatively permanent fixture at the site. It is very popular on hot, summer nights.
They also have some food trucks there on Saturday mornings from 8 am to 12 pm for a weekend brunch.
It is recommended that you check out the Soho Food Park for dinner on a summer evening. You can buy dinner from a food truck, end a warm evening with some shaved ice, and get some fresh vegetables to take home (although that stand may close around 6 pm).
It would be a good summer activity for the family to have dinner at the Soho Food Park in Holladay from a food truck. It is a chance to experience a variety of good food as you enjoy being outdoors.
#SummerBucketList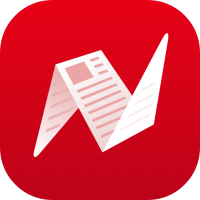 This is original content from NewsBreak's Creator Program. Join today to publish and share your own content.