A successful food truck event was planned by a youth group
It was a hot summer evening when people started to gather at 5 pm to get dinner on a Tuesday night from a food truck at the SoHo Food Park in the Holladay area of Salt Lake City. There was a continuous line until almost 9 pm with people coming to buy their dinner from a food truck. Even though there was an hour wait in some instances (in line and waiting for the food to be prepared), people did not complain. The food was good and worth the wait.
Although a few people did leave without eating after seeing the long lines, hundreds of people were willing to wait. They enjoyed the atmosphere and were glad to support the food truck owners and workers. There was musical entertainment provided.
A group of young people from the Asian American Collegiate Association (AACA), which is under the umbrella of the Japanese American Citizens League (JACL), the oldest and largest Asian American civil and human rights organization in the United States, planned an event with food trucks. It was a way to have an enjoyable evening while providing a service.
When they were thinking of an activity, it was suggested to have a night where they asked the community to support food trucks owned by Asian Americans. Ethan Hirabayashi became chair of the event and worked to make the activity a reality.
Since the COVID-19 pandemic and certain government leaders continuously blamed China for the virus, Asian Americans have suffered from racist rants and hate crimes against them. Some of the businesses owned by people of Asian backgrounds have been targeted with hate. The young people thought this would be a chance to help some of those Asian owned small businesses which may have suffered from racism and COVID.
Ethan's parents live not far from the SoHo Food Park in Holladay so Ethan knew about the food trucks which go there. The group worked with the SoHo Food Park owner to arrange a night for Asian American food to be featured for a food festival open to the public.
Some residents of the Holladay area and others who know about the Soho Food Park regularly go to have dinner from a food truck. Many who attended the Asian Food Truck Festival did not know that such a place existed. They might have seen food trucks here and there throughout the Salt Lake City area or at events but may not have purchased food from them previously. Most felt it was a good experience and a fun evening.
The SoHo Food Park is located at 4747 South Holladay Boulevard in Holladay. They have food trucks there on Wednesday, Thursday, Friday, and Saturday evenings from 5 pm to 9 pm. They are open from May through September. They also do a Saturday brunch for a few hours on Saturday mornings. Different food trucks are there every night. A schedule is available online telling which trucks will be there on what days. (www.sohofoodpark.com)
Their website states this about them:
SoHo Food Park, established in 2015, is located in the heart of Holladay, Utah. SoHo is a one-of-a-kind, outdoor restaurant with 4 to 6 food trucks rotating Thursday through Saturday evenings. With so many choices, there's something for everybody. At SoHo, you'll come for the great food, and you'll stay for the good vibes, good music, and--most important of all--good company.
The man who runs the facility said that they are now open on Wednesdays also. The special event for the Asian American Food Truck Festival was arranged on a Tuesday evening when they are not regularly there. They also have a farmer's market and a shaved ice stand on the facility.
The vendors who were preparing food for the crowd were: Bento Truck, Comfort Bowl, Crunchy Munchy, Fatty Tuna, and Suzy Thai Food.
The event was successful in providing good food and a fun time for participants as they supported these small business entrepreneurs in Utah. The young people who planned the event were able to provide a service and support to some people who are doing their best to survive and thrive after the pandemic affected their businesses.
If you live in the Salt Lake City area or are in town, you might want to get dinner at the SoHo Food Park from a food truck. It should be a good experience.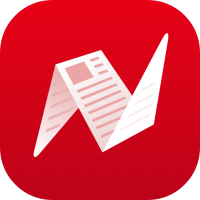 This is original content from NewsBreak's Creator Program. Join today to publish and share your own content.