COVID-19 is surging with the Delta variant
The number of adults who have received at least one dose of the COVID-19 vaccines has now reached over 70% in the State of Utah. There are some counties which are below 60%, however. State health officials are urging Utahns to get the vaccines. They are readily available in most areas of the state.
The Utah Department of Health reported on July 8, 2021, that there were 668 new COVID-19 cases reported in the state. That is the most new cases in Utah for a single day in around four months. There were 699 new cases reported on March 17. The numbers had been going down, but they have been trending upward since the Delta variant appeared. The surge in cases has been attributed to the Delta variant, which is highly contagious. The new cases of COVID-19 in Utah are nearly all of people who did not receive the COVID vaccines.
The seven-day rolling average of positive cases in Utah is at 379. There were two deaths reported on Thursday.
Utah Department of Health deputy director, Dr. Michelle Hofmann, spoke at a news conference. She was quoted by KSL.TV News as saying: "We know what it takes to slow the spread and stop the spread of COVID-19. Just think about our loved ones and the risk that this surge is posing to all of them."
Twelve Utah counties are designated as high transmission areas for COVID-19 according to health officials. Those counties are Box Elder, Carbon, Duchesne, Iron, Juab, Millard, San Juan, Sanpete, Sevier, Tooele, Uintah and Washington. Eleven of those counties have fewer than 60% of adults who have received at least one dose of the vaccine.
Health officials put this warning on Twitter: "The COVID-19 pandemic is not over. But the vaccine can end it. If you haven't been vaccinated, now is the time."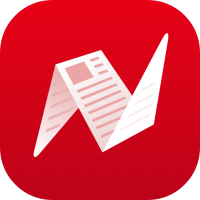 This is original content from NewsBreak's Creator Program. Join today to publish and share your own content.