A young girl in Heber City, Utah
One of the saddest things to happen in life is when a young child passes away. If a child's life is snuffed out by a senseless killing, it is especially tragic. That happened to a seven year old girl who was shot and killed by a stray bullet when she was at home with her brother in their apartment.
The family lives in the beautiful area of Heber City, Utah. In years past, Heber City was a small community with mountains and recreation available for visitors. In recent years, the area has become more popular as a place to live. There have been many new residents moving to the valley.
The valley of Heber City and surrounding areas is now more populated, but violent crimes are not common and shootings would be extrremely rare occurrences.
Diego Romo and Stephen Romney reported the following for Fox13 News on July 10:
Officials have not released the girl's name, but family members told FOX 13 she was Zaydanielys Rodriguez Irizarry.
"She wasn't like any other 7-year-old. My little girl was polite, intelligent and well behaved,"* said Irizarry's father, Danny Rodriguez.
Rodriguez received a call from his son who was home with Irizarry Friday night. He told his dad that he had heard a loud noise and his sister needed help because she was bleeding from the mouth.
When Rodriguez arrived at their home in Heber City, he said he "thought she had fallen off the bed and cut herself. That was the first thing I thought."
He quickly rushed his daughter to the emergency room at the Heber Valley Hospital.
"They took her in and were doing CPR," Rodriguez said. "And then they said there was no more they could do, and she was gone."
Police received a 911 call around 10:30 p.m. on Friday night, July 9, 2021. The man said that he was on the way to the hospital with his young daughter. The hospital called 911 about fifteen minutes later to report that a seven year old girl was in the emergency room with a gunshot wound.
Deputies went to the hospital and to the apartment where the family lives. After they arrived at the apartment, police heard a gunshot from inside or near a neighboring apartment. Police officers went to the other apartment where they arrested three people who were intoxicated.
The sheriff's office said that officers had searched the apartment complex and determined that it was safe for residents.
Police are investigating the shooting and are asking anyone who might have information about any suspicious activity in the area to call the police tip line at 435-654-9276.
The father of the girl who died has set up a GoFundMe account to help with costs to take his daughter's body to Puerto Rico as her burial place.
Although this case is similar to a drive by shooting in some respects, it appears to have been a random act of a stray bullet coming through the wall in an apartment complex. It is sad that people cannot be safe in their own homes when they are living their normal lives.
Gun violence has escalated considerably in Utah as well as throughout the United States. It is tragic when a small child is taken form this earth needlessly and senselessly because someone is shooting weapons while intoxicated (which seems to be what happened with this child).
The facts are not yet known in this case, but it is totally against the law to be shooting off firearms in an apartment complex. Innocent people, young or old, are not safe with such behavior going on around them.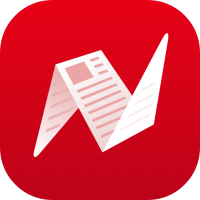 This is original content from NewsBreak's Creator Program. Join today to publish and share your own content.