There is no relief for them
Some of the people who are homeless in Salt Lake City, Utah, are living in cars and campers parked on public streets within the city. They are called "street campers" and are part of the homeless population. Some have recently become homeless due to problems from the COVID-19 pandemic and a loss of income. There are hundreds of others who are living in small tents in certain areas of the city. They may be moved around as city officials and police try to maintain some control over the homeless situation.
While most people are able to escape from the heat in homes and buildings with air conditioning, the homeless do not have that luxury. They find it difficult to find relief from the heat and may suffer health problems because of it. As if living without sanitary conditions such as modern conveniences and running water were not difficult enough, they also have to contend with the extreme 100 degree heat which has lately been the norm in the area.
Rick Aaron reported for ABC4 News on July 9, 2021, about "'Sick from heat:' SLC street campers swelter without air conditioning during heatwave."
The report said that there are "Dozens of RVs, vans, and tents lining Decade Drive on Salt Lake City's west side, where people have been living for weeks."
A man told ABC4 that he was evicted from his apartment so now he is living in his van with his three cats. He has no air conditioning or plumbing. He said there is a well by mobile homes close by so he is able to get water there. He uses the water to help keep himself cool.
Another man named Michael told ABC4 News that he had been living in a minivan parked on a city street. He said:
"I'm 64 years old and it's kind of hard with no air conditioning and no shade and then the heat gets up in the triple digits, it gets really bad. I got high blood pressure and COPD too, so it makes it hard on my lungs. It makes it hard to get anywhere."
Michael said his plan was to sell the minivan's catalytic converter and use the money for an air-conditioned hotel room, but someone stole it.
The living conditions and the heat have sent homeless people to the emergency room because of heatstroke.
ABC4 News also reported that Salt Lake City is working on the street camping and homeless problem. They said that a spokesperson from Mayor Erin Mendenhall's office sent a statement calling the issue a "unique challenge." The statement reads in part:
"While the City does issue a notice to these vehicles, ultimately it cannot impound ones that are occupied. Instead, we prioritize these cases with the City's Homeless Engagement and Response Team for outreach and attempt to engage the occupants with available resources that aim to help them make the journey into permanent housing."
On top of those problems of street camping and the heat, two tents of homeless people at a homeless encampment were damaged by fire on Saturday, July 10, at about 8:30 in the morning. It was not known what caused the fires. Police happened to be nearby so they were able to evacuate the area before firefighters arrived. There were no reported injuries.
Fire crews were able to quickly put out the fire. [Reported by Stephen Romney on Fox 13 News.]
Homelessness continues to be a huge problem for Salt Lake City. Although the city has a new homeless shelter with sixty-five apartments which will be available for occupancy in the middle of July, there are still hundreds of people who remain homeless.
[Source: ABC4 News]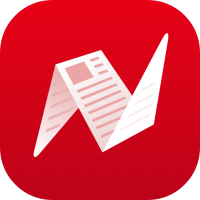 This is original content from NewsBreak's Creator Program. Join today to publish and share your own content.