One man died
Another crime and casualty in the Salt Lake City area just after the 4th of July holiday weekend left a man dead in Kearns, west of Salt Lake City. Two teenage boys have been arrested in connection with the fatal shooting which occurred on July 6, 2021.
The victim has been identified as Fernando Amaya-Higareda, 23, of Kearns. He was driving on a neighborhood street shortly after 8 p.m. when he stopped his vehicle. According to police, he then turned around and stopped again near where the two boys were walking. They approached the vehicle, and there was an altercation between the driver and the two boys.
The police report indicates that the boys had a gun and shot Amaya-Higareda, firing several rounds. Then the boys fled. After Amaya-Higareda was shot, his vehicle rolled down the hill and stopped at a nearby park. The back window had been shot out. Amaya-Higareda was declared dead at the scene.
The juveniles, ages 16 and 17, were caught by the police and arrested. There were multiple witnesses to the shooting which helped police in their search for the teenagers. Since they are under eighteen, their names have not been released. It has not been made known if police are aware of which boy pulled the trigger.
The police recovered at least one gun from the suspects in the arrest. They believe it was the weapon used in the shooting.
The victim and the teenagers were thought by the police to have been acquainted. Police do not believe it was a random shooting.
A posting by Jillian Smulder on July 8 reported on a gathering which took place at North Park in Kearns the night after the shooting. It was to honor and remember their friend, Fernando Amaya-Higareda. Around fifty of his friends and family members came together to show support for one another and to pay their respects to their deceased friend.
Some of his friends set up a memorial with flowers, candles, and photos of Amaya-Higareda.
Friends said they were shocked and heartbroken over Amaya-Higareda's untimely death. They had just celebrated his 23rd birthday with him over the weekend. They called him a loyal friend as well as a loving son and brother. Some had been friends with him since they had attended junior high school togerther in that area. They had remained close since those days.
A GoFundMe account has been set up to help Amaya-Higareda 's family with the funeral expenses.
There are many unanswered questions in this case. Any relationship the victim and the two teenagers may have had has not been disclosed. What caused the confrontation has not yet been made known. The one thing that is clear is that three lives were drastically altered that night.
It is very unfortunate that this senseless killing left one young man dead with two teenagers basically ruining their lives. They have most likely lost their freedom for their remaining teen years and possibly at least a good part of their adulthood. It seems obvious that they will now spend their days in prison when they should have been enjoying life as they grew up. The evidence against them is overwhelming.
Too many people are going around with guns in their possession, ready to shoot and kill another person. Teenagers with guns make for potentially dangerous situations for anyone they confront. It is not known how the teens acquired a gun or why they carried it around.
There is no way to know if stricter gun laws and better background checks could have prevented the shooting or not. Criminals will still find ways to get guns. It seems clear that the teenage boys can now be considered to be criminals.
[Source: KSL News, Deseret News]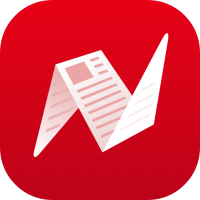 This is original content from NewsBreak's Creator Program. Join today to publish and share your own content.