A new poll reported
Utah is known to be one of the most red states in the United States. It is a place where Republicans hold all of the U.S. Senate and U.S. House of Representatives seats. There are four House members in addition to the two senators. Utah's all Republican Congressional delegation has condemned a sweeping voting rights bill, which Democrats are trying to get passed.
Republican lawmakers in state legislatures through the country have been passing voting rights laws to make voting more difficult and more restrictive.
An article in The Deseret News by Dennis Romboy on July 2, 2021, was titled: "Do Utahns favor national standards for voting in elections? New poll has the answer."
He reports on a new Deseret News/Hinckley Institute of Politics poll which found that 55% of Utahns think nationwide standards are necessary for the protection of voting rights of American citizens. The survey indicated that 34% say voting laws should be made by state and local governments. Those who said they are not sure were 11% of those polled.
The article quoted Jason Perry, director or the University of Utah's Hinckley Institute as saying: "The messaging about the importance of getting some standards in place that levels the playing field to some extent on a national stage seems to have some support. That support may decrease depending on what standards are put in play."
Even though the 2020 election for President of the United States has been declared by most leaders to be a fair and honest election, Donald Trump has kept up his fight against the election results. Republican leaders in the states where the election has been contested have said that their elections results were correct.
Republican legislators throughout various states have passed laws which they call voter reform acts. Democrats contend that the Republicans are trying to make voting more difficult for minorities who may vote more Democratic than Republican. There is much division and contention over voting laws.
The expansive elections reform plan by the Democrats in Congress is known as the For the People Act. It has been named for former Congressman John Lewis, who passed away but who had been instrumental in helping Black people to be allowed to vote years ago. The House passed the legislation in March strictly along party lines.
The poll showed that nearly half of Republicans say they would be willing to consider national voting standards along with three-quarters of Democrats. Of the respondents who identified as conservative, 46% say federal guidelines are necessary. The conservatives who say it should be left to the states were 45%.
According to the poll, 62% of women favored national voting standards as compared to 49% of the men who were surveyed.
The For the People Act calls for states to offer same-day voter registration for federal elections and to allow voters to change their registration at the polls. It requires states to hold early voting for at least fifteen days, to offer ballot drop off boxes, and to expand mail-in voting. The bill includes some campaign finance and ethics reforms as well.
All six of Utah's Congressional delegation voted against the legislation.
Utah Democratic Party Chairman, Jeff Merchant, said: "I think that it kind of goes to show, sadly, that people in our delegation are more interested in politics than good government. The For the People Act and other measures go toward fairness."
The poll did not name the For The People Act specifically. It asked Utah voters if they thought that nationwide voting standards are necessary without mentioning the bill.
Senator Mike Lee of Utah has been said to detest the voting rights proposal so much that he said it was "as if written in hell by the devil himself."
The Republicans argue that the election law decisions belong with the states and not the federal government.
Utah is one of the states that has been using mail-in voting successfully for a number of years. Senator Romney has praised how well the system has worked in Utah. Lee contends that it may not work as well in other states.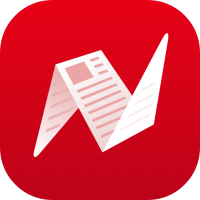 This is original content from NewsBreak's Creator Program. Join today to publish and share your own content.