He forged documents and then killed two people
Mark Hofman sits in a rural Utah prison at the age of sixty-six with a life sentence for committing two murders. He received a controversial plea bargain which kept him from getting the death penalty. He was sentenced to five years to life, but the parole board has told him that he will never get out of prison. He has been in prison for more than thirty years.
As a young man in his thirties, Hofman had become somewhat of an authority on rare documents. At the time it was not known that he was a counterfeiter and forger of the documents which he claimed were rare, authentic, and valuable. He had been able to fool enough people that he made a good living from the practice. However, he ran into financial difficulties so he resorted to murder. Life became difficult for him, and he thought he found a solution.
Hofman was born in Salt Lake City, Utah, on December 7, 1954. He was a member of the Church of Jesus Christ of Latter-day Saints. He met his wife while attending Utah State University in Logan, Utah. She said she was unaware of his forgeries.
On October 15, 1985, two bombs went off in Salt Lake City, killing two people. The first was Steve Christensen. Hofman had taken a package to a downtown office building where he left the bomb for Christensen. The bomb exploded a few minutes after 8 am when Christensen reached down to pick up the package at his office door. He died from the blast.
The second bomb exploded about ninety minutes later at the home of Gary Sheets. The wife of Sheets picked up the package in front of her home. It had been intended for her husband. She died as well.
Christensen and Sheets had been business partners in the past. It seemed at first that they had been targeted for their involvement with that company. It was later discovered that Hofman had intended to kill Christensen and Sheets because he was trying to divert attention from the fact that his forgeries were becoming suspect. The two men were apparently collectors with whom he had done business.
The next day a third bomb exploded in Hofman's car. It was not known at the time if he had accidentally detonated the bomb or if he had been trying to kill himself. Hofman then became a suspect in the bombings of the previous day.
Andrea Park wrote an article on March 3, 2021, for Yahoo News about Mark Hofman. It tells about a new Netflix docuseries called Murder Among the Mormons: Where is Mark Hofman now? The Netflix show is about the bombings and murders committed by Mark Hofman.
Although Hofman became a suspect immediately after the crimes were committed, he was not arrested until January 1986 for the bombings which had occurred the previous October. An eyewitness had described the jacket that Hofman wore when delivering the bomb packages. It was found among his things. It was before everyone had a camera on their cell phones.
After getting away with the forgeries for some time, Hofman was being found out. He was in debt and unable to deliver on promises made for documents. He committed the murders of innocent people to try and get out of his problems.
This happened around the time of the unabomber so perhaps he thought the police would think the Utah bombings were related to that.
Hofman was charged with over twenty counts including first-degree murder, bomb construction and delivery, and various forms of fraud. He was thirty-two years old when he was sentenced for the murders. The judge recommended that he never be released. Hofman wrote letters to the families of the victims after his sentencing. The families did not think he was sorry for his actions.
After the murders and sentencing, Hofman was subsequently excommunicated by the Church of Jesus Christ of Latter-day Saints. His wife divorced him in August 1988. Hofman is expected to spend the rest of his life in prison.
[Source: Wikipedia, Yahoo News]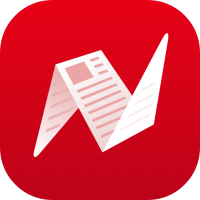 This is original content from NewsBreak's Creator Program. Join today to publish and share your own content.