To allow student athletes to receive compensation
A new ruling has come out that college student athletes can now benefit from their name, image, and likness. If they have the chance to be compensated because they are doing well in their sports, players are free to cash in on financial opportunities.
Jeff Call wrote an article for The Deseret News on July 1, 2021, about a former superstar in collegiate basketball at Brigham Young University (BYU) in Provo, Utah. The title was: "What does former BYU superstar Jimmer Fredette think about NIL ruling? 'It needed to be done.'"
The articles goes over some of the great career of Fredette and includes thoughts he expressed about the new ruling.
Jimmer Fredette was pretty much a household name when he was a player at BYU. He was the 2011 consensus National Player of the Year. Something called "Jimmer mania" was known throughout the United States.
Fredette was averaging 28.9 points per game, and the BYU basketball team was playing to sell out crowds because of him. He scored a school record of 52 points in a single game and became BYU's all time leading scorer. Danny Ainge had the record before Fredette.
The BYU Cougars were led by Fredette to attaining a No. 3 ranking as well as achieving a spot in the NCAA Tournament's Sweet 16 for the first time in thirty years.
Fredette was treated like a rock star wherever he went that season. Everybody wanted to talk to him and have their picture taken with him. He had to do his school work online instead of attending classes in person. He appeared on magazine covers and was sought after by local and national media. His every move was of interest to the press and the public.
He was called "the best scorer in the world," by NBA superstar, Kevin Durant.
President Barack Obama, himself an avid basketball player and fan, said during the 2011 season, "Have you had any kind of chance to see Jimmer Fredette from BYU? Unbelievable. Best scorer obviously in the country. Great talent."
Fredette was never compensated in ways that the college athletes are now allowed to be rewarded. When asked about his opinion on the ruling, he said to BYU Sports Nation:
"It's definitely a good ruling. It needed to be done. College athletes needed to be paid at some point somehow. And I think this is the best way to do it, honestly, in my opinion. They can go out and make money on their name. Now they do stuff on social media and make money, and they can do endorsements with local car dealerships or whatever it is, the Sodalicious down the road, whatever it is. They are going to be able to make some money, which is amazing.
"If I had that opportunity to do that, it probably would have been pretty good for me. I had a lot of people that were trying to come to me and make money off of me anyway from that time period, and I wasn't able to capitzlize on that, obviously. But now the kids are and I think it's a good thing.
"I'm sure that all of the college students that played in previous years are like, 'Yeah, I was born a little bit too early.' I think it's a great thing for the kids now and hopefully they can capitalize on it."
Fredette went on to say that it will be an adjustment for the players and coaches. They will have to work out scheduling but he doesn't anticipate that players will miss games or practices because of it.
He indicated that he is happy that current and future athletes have this opportunity to market their talents even if he was not able to do it while he was a BYU superstar basketball player.
This information is from Wikipedia about Fredette's career:
James Taft "Jimmer" Fredette (born February 25, 1989) is an American professional basketball player for Shanghai Sharks of the Chinese Basketball Association. Fredette was the 2011 National Player of the Year in college basketball after ranking as the leader scorer of all of the NCAA Division 1 during his senior season for the BYU Cougars. He was subsequently selected with the tenth overall pick in the 2011 NBA draft, but only played limited minutes across four teams over five NBA seasons. He spent the majority of the 2015-16 season in the NBA Development League, during which he won the All-Star Game MVP. In 2016, he joined the CBA's Shanghai Sharks, and during the 2016-17 CBA season, he led the league in scoring, at 37.6 points per game, counting all phases of the season (although Errick McCollum was the league's scoring champion, as only regular season stats count toward that award). He also won the CBA International MVP award that season.
Jimmer Fredette was a true superstar for BYU, and he supports student athletes.
[Source: The Deseret News, Wikipedia]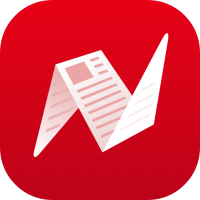 This is original content from NewsBreak's Creator Program. Join today to publish and share your own content.