Thought to be the first such joint event in the state
The Salt Lake City and County Building was the site in May 2021 of what was likely to be the first general Asian American and Pacific Islander (AAPI) Heritage Month celebration in the State of Utah. Although some separate AAPI groups have celebrated with events during the month of May in prior years, this was a rally which featured the various AAPI groups collaborating on an event to celebrate their collective AAPI heritage.
Speakers from within the AAPI community shared their thoughts about AAPI heritage. Government officials who spoke were: Salt Lake City Mayor Erin Mendenhall and Salt Lake City Councilman Darin Mano; Mike Mower representing the Governor of Utah; Jani Iwamoto, who is a Utah State Senator; and Karen Kwan. who is a member of the Utah State House of Representatives. Other community and young leaders also spoke. Rosie Nguyen and Jason Nguyen, local television personalities were the emcees. Floyd Mori, Stephanie Sueoka, and Janice Ly as well as other planning committee members were on hand. Dancers performed ethnic dances.
It was an enlightening and enjoyable event for all who attended..
AAPI Heritage Month came into existence originally as a week and then was changed to a month. Someone has to think of an idea in order for it to become a reality. Many special occasions and designated days, weeks, or months have come from a simple idea which was presented to Congress. This is a little backgroun on AAPI Heritage Month.
In 1977, a former Congressional staffer, Jeanie Jew, approached Representative Frank Horton of New York with the idea to designate a period of time each year to Asian Americans. She and another Congressional staffer, Ruby Moy, discussed the matter with Representative Horton and with Representative Norman Y. Mineta of California. Representatives Horton and Mineta introduced a resolution in the United States House of Representatives to proclaim the first ten days of May as Asian Pacific Heritage Week. The Senate had a similar bill introduced a month later by Senators Daniel Inouye and Spark Matsunaga, both former Senators from Hawaii.
The resolutions proposed sought to designate May as Asian Pacific American Heritage Month for two main reasons. The first Japanese immigrant arrived in the United States on May 7, 1843. On May 10, 1869, the Golden Spike was driven into the First Transcontinental Railroad at Promontory Point in Utah. That was completed using many Chinese laborers. President Jimmy Carter signed a joint resolution for the celebration on October 5, 1978.
With unanimous support from both the Senate and the House of Representatives, Public Law 103-450 was signed by President George H. W. Bush in October 1992 to permanently designate the entire month of May as Asian Pacific American Heritage Month. The month of May is now called the Asian American Pacific Islander (AAPI) Heritage Month.
May is officially AAPI Heritage Month to pay homage to Asian American and Pacific Islander accomplishments and to celebrate diversity in this country. Asian Americans and Pacific Islanders have a rich heritage which is thousands of years old. They have helped to shape the history of the United States. They have made significant contributions to the American society in all areas from business and politics to arts and literature. It is fitting to have a month to celebrate the rich culture and heritage of the AAPI communities.
Over the years in the history of the United States, there have been many examples of racism against Asian Americans and Pacific Islanders. Two of the worst were against the Chinese with the Chinese Exclusion Act and against the Japanese with their unjust incarceration during World War II.
AAPI's have had to face many difficult situations where they were discriminated against and treated unfairly. Yet they have persevered and come out ahead even though the racism has not completely subsided. There are still cases of prejudice, hatred, and outright racism against many diverse groups including Asian Americans and Pacific Islanders. It is necessary to be ever vigilant and to continue to work toward civil rights for all.
The recent rise in hate crimes and racist rants against Asian Americans since the COVID-19 pandemic is an indication that the racism continues even today.
Although the month of May 2020 saw many AAPI Heritage Month events cancelled because of the Covid-19 pandemic, there were virtual celebrations held throughout the nation. AAPI groups have been able to hold some events during 2021 since the pandemic is being more controlled with the vaccine roll out. They are looking forward to holding the annual events every year in the future.
Utah's AAPI Heritage Month event held in 2021 was originally planned by the Asian American Collegiate Alliance and included many different ethnic AAPI groups. It was considered to be a success. The various AAPI groups are hoping to hold the event annually.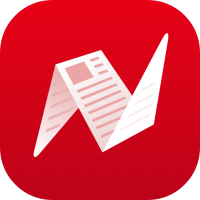 This is original content from NewsBreak's Creator Program. Join today to publish and share your own content.