It happened in Salt Lake City
Lauren McCluskey was a twenty-one year old student athlete from Washington State who was attending the University of Utah. She reportedly went to a bar in Salt Lake City one night in September 2018 where she met a man named Melvin Shawn Rowland. He was a bouncer working at the bar. She was White, and he was Black. They started having a relationship.
McCluskey found out a month later that Rowland had lied about his name and age. He was thirty-seven years old and was a registered sex offender who had been in prison. She asked him about the information when they were in her dorm room. He admitted that it was true.
The next day he borrowed her car to do errands. The mother of McCluskey contacted campus security and asked that they provide an escort for her daughter to get her car back from Rowland. The University police contacted McCluskey, who said that she did not need an escort. The security officers said they would be near the building and that she should call them back if anything changed.
Later McCluskey called them and said that she had been notified that Rowland had left her car parked in a parking lot of the stadium. She asked for a ride to pick up the car.
Two days later, she contacted the university police to say that she had been receiving suspicious text messages. They were supposedly from Rowland's friends saying that he was dead. She found that Rowland was alive. She told the police that she did not feel threatened or that her life was in danger because of the texts. She said she thought that Rowland's friends were trying to lure her somewhere.
The next day, she contacted the police again. She said she had received more messages from the ex-boyfriend or his friends. They had demanded that she pay money to keep them from posting compromising photos on the Internet of her and Rowland. She had sent $1,000 to an account to keep the photos private.
The police started to investigate the extortion charges. McCluskey reported harassment to the police many more times. She received a text from an unknown number claiming to be a deputy asking her to come to the police station. Police said they believed the text was from Rowland to try and get her to leave her dorm room.
On October 22, 2018, Rowland confronted McCluskey in the parking lot outside the dorm. McCluskey was on the phone with her mother when the incident occurred. She dropped her phone and belongings.
He took her to a different spot in the parking lot and forced her into the back seat of a car he had driven to the campus. He then shot her several times, and she died. He left her body in the car. He apparently was picked up by an acquaintance. No one seemed to see the disturbance.
McCluskey's father called campus police to tell them he believed his daughter was in danger. He told them that his wife had been speaking to their daughter on the phone when she seemed to encounter trouble.
Police responded and found McCluskey's belongings in the parking lot. They searched her dorm and the parking lot. Later that night they found her body in the back seat of a vehicle in the parking lot outside her dorm building.
The University sent out secure-in-place alerts to students that there had been a shooting on campus. Rowland was found the next day by police. As he was being pursued, he entered a church where he shot himself and died.
The university did not accept responsibility so the McCluskey's sued the school and the campus police for $56 million. They were awarded a settlement of around $13 million two years after their daughter's death. The University of Utah's president said at a press conference that the university had failed McCluskey.
The university was to pay $10.5 million to the McCluskey's with another $3 million to a foundation founded in their daughter's name. As part of the settlement, an indoor track facility was to be built and named after Lauren McCluskey.
Generally, the University of Utah and Salt Lake City are fairly safe. The university has made changes to make it safer. Lauren McCluskey's death was unfortunate.
Author's note: My grandson was a freshman at the University of Utah at the time of this murder. He was living in one of the dorms adjacent to the parking lot where this crime occurred. He did not see any of what happened in the parking lot, but he did hear the alerts. His parents were concerned about his safety after they heard about this unfortunate incident and murder.
[Sources: ABC News, Salt Lake Tribune]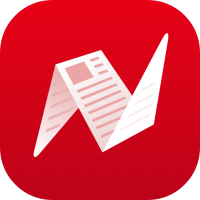 This is original content from NewsBreak's Creator Program. Join today to publish and share your own content.