There will be limited fireworks this year
Fireworks are generally on sale for four days before the 4th of July and four days after the holiday in the State of Utah. The same thing usually applies for the 24th of July which is a legal holiday for the state. With a severe drought declared for Utah, there are more restrictions than normal this year on fireworks.
Many stores sell fireworks at those two periods in July. There are also fireworks stands which are set up in store parking lots where fireworks are sold to customers. These are privately operated enterprises where individuals or families can earn some extra money or groups may use them as fundraisers. Those stands are not be so plentiful this year with the fire hazard being great.
Pioneer Day is an official holiday celebrated on July 24 in the American state of Utah, with some celebrations taking place in regions of surrounding states originally settled by Mormon pioneers. It commemorates the entry of Brigham Young and the first group of Mormon pioneers into the Salt Lake Valley on July 24, 1847. [Wikipedia]
The two July holidays are times for big celebrations in Utah in which fireworks play an integral part. Most cities hold fireworks displays for their residents. In addition, many people prefer to light the fireworks in their own yards or streets for their own families or neighborhoods. Certain areas in which the fireworks are considered a fire hazard generally do not ever allow fireworks.
This year fireworks will be more restricted than usual. With less snow than normal for the state in the past winter, there is a drought which means that the fire danger from fireworks is considered to be very high.
An article in The Deseret News by Katie McKellar on June 28, 2021, was titled: "What most Utahns think should be done about fireworks amid this year's drought." She stated that 74% of residents think that fireworks should not be set off privately this year or even at all. Another 39% said only government agencies should light fireworks during official events, and 35% said fireworks should not be used at all this year. There were 16% who said no additional restrictions on fireworks should be put into place, and about 9% were not sure, according to the poll conducted by Scott Rasmussen.
The citizens are seemingly willing to comply with the requirement NOT to set their own fireworks at their yards where restrictions are in place. Many people will go to areas where fireworks will be provided for the public to enjoy. Some will not be watching fireworks at all this year.
Fireworks will still be set off at certain designated sites which have been chosen by state and local government entities. They will be in areas which are considered to be safe and will have professionals controlling the fireworks shows.
Utah's political leaders, including Governor Spencer Cox, have urged Utahns to NOT light personal fireworks this year. They say that the risk of wildfire is too high amid the dry conditions. Republican and Democratic leaders in Salt Lake County have agreed.
People who do want to light fireworks are requested to check to make sure that their area is not restricted. A map is available to show which areas can legally set off fireworks in their neighborhoods. There may not be many, and citations will be given to those caught not complying with the restrictions.
Fireworks play an important role in celebrations for the 4th of July and for the 24th of July in Utah. They will still be available for public view in certain areas, but residents of Utah are advised to refrain from lighting their own fireworks this year.
The drought conditions have caused changes this year in the practice of setting off fireworks, but the restrictions are put in place for the safety of everyone.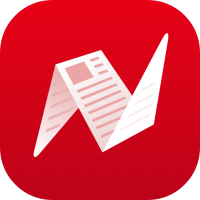 This is original content from NewsBreak's Creator Program. Join today to publish and share your own content.