He says pushing the big lie is wrong
It is not the first time that U.S. Senator Mitt Romney has spoken out against Donald Trump. Romney is one of only a few Republicans in Congress who have been courageous enough to declare that Trump was not fit for office and should have been impeached. Now Romney again has criticized some of Trump's actions.
Romney is the junior senator from the State of Utah. He is a former governor of Massachusetts and ran unsuccessfully for President of the United States. He is a conservative Republican who is moderate in some of his thinking and who has been willing to work with both sides of the aisle in politics. He is an active member of The Church of Jesus Christ of Latter-day Saints. He ran for the Senate to represent Utah when former Senator Orrin Hatch retired in 2019 after many years of service.
Since he has gone against Trump on several occasions, Romney has gained the wrath of some of his constituents in Utah who voted for him. He has received threats and been harassed as he has traveled in Utah at the airport and even at the Utah State Republican Convention. He was booed when he was introduced to speak at the convention. Hecklers continued to torment him as he tried to speak to the crowd. He left soon after finishing his speech.
Romney has previously indicated that he was not fond of the former President largely because of Trump's character issues and flaws. Romney did not approve of Trump's lifestyle choices which included bullying and lying continuously. Romney has been the subject of Trump's bullying.
Trump has many fans and supporters in Utah who choose Trump over Romney.
Dennis Romboy wrote an article about Romney in the Deseret News on June 28, 2021. The title was: "Why Mitt Romney says Donald Trump pushing the 'big lie' is like WWF." He wrote:
Sen. Mitt Romney says it's time for former President Donald Trump to move on from the "big lie" about the 2020 election because continued claims of election fraud undermine democracy across the globe.
"I can tell you that it is surely being used around the world to minimize the support for democracy. There is a battle going on in the world right now between the autocratic nations like China and Russia and nations that believe in democracy," the Utah Republican told Jake Tapper on CNN's "State of the Union."
Autocratic countries can point to the United States and say it can't run an election that is not fraudulent, so how can other nations?
"That, obviously, is having an impact on the cause of democracy and freedom around the world," Romney said.
Before the Presidential election of 2020 when Trump was very critical of mail-in voting, Romney had stated that it has worked very well in Utah. The elections have been found to be fair, efficient, and convenient for voters. Utah voters have liked the mail in voting.
The article further stated:
Romney noted Trump was crying foul even before election night, adding the question of what his sources of information were.
"Did he hear it from the Justice Department? No. Did he hear it from the intelligence community? No. So, where did he hear it from? The My Pillow guy? Rudy Giuliani?" he said. "It's pretty clear the election was fair. It wasn't the outcome that the president wanted, but let's move on."
Mike Lindell, the founder and CEO of My Pillow Inc., is a prominent Trump supporter and adviser.
The election was fair and just according to Romney.
Romney has been the target of Trump's bullying on a fairly continual basis. Because Romney voted twice to impeach Trump, being one of only a few Republicans to do so, he has gained the ire of Trump and the MAGA people. That includes Romney's own constituents and former followers in Utah.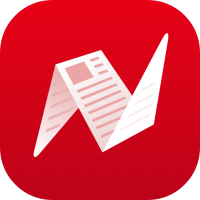 This is original content from NewsBreak's Creator Program. Join today to publish and share your own content.