Shift your perspective to a win-win outlook on life
Let's get personal.
Until now, only a handful of people know I applied to UCLA during my sophomore year of college. I was having a quarter-life crisis of sorts.
I felt out of place, like I didn't belong to the campus that accepted me. Mind you; I already attended one of the top universities in California for my major.
Physically, I was in the right place. Mentally, I was the guy at the party who hides in the corner. I was too nervous about joining a fraternity by myself. My girlfriend at the time went to a different school. I also felt like my circle of friends was too small.
I don't want to call myself naive because I was honestly a kid. I still am, but I was a baby who didn't know a thing about his life path.
The best thing to ever happen to me was to get that rejection letter:
"Thank you for applying, but we are sorry to inform you that transfer request has not been accepted."
Here's what this moment taught me.
Everything happens for a reason
If I'm honest, I didn't like my chances of transferring.
I know they save those spots for kids leaving community colleges with straight A's. They deserve it, not me, a 4-year student barely holding a 3.0 GPA and mediocre SAT scores.
Little did I know that my path would lead me to teach high schoolers how to prepare for the SAT and ACT, but that's a story for another day.
Before I opened that letter, I knew my road would diverge. Either I was ready to level up my education at a prestigious university, or I had more room to grow where I was already at.
I opened the letter. To me, it didn't say, "You are a failure. We reject you and your putrid personal essay." Applying was a way of putting myself out there. The letter was a straightforward answer for my life that shifted my perspective.
I read the letter like this:
"Ryan, it's not that you aren't ready for a different path. It's that you don't need one. You have so much potential where you're at. Give it a shot. Your journey isn't even halfway done."
What happened next is almost unbelievable. I landed a job that summer at my university's daily publication. I realized my sense of belonging. I made new friends, got involved in school events, and interviewed all sorts of people on and off-campus.
Most importantly, I gained confidence in my writing, editing, and overall career skills. Would things have turned out differently if UCLA accepted me?
It doesn't matter because everything happens for a reason.
Just wait
Speaking to the youth, or at least the past version of yourself: you have time.
Like honestly, I've been out of college for four years now. If you look at my Instagram feed, you'll see nothing but good memories since I graduated.
If you asked me if I'd rather have my four years of college back or if I could relive my four years again since graduating, I'd take the latter. Why? Because I grew so much more in the real world. My early rejection warmed me up for what it's like out here.
Perspective is everything. In the moment, things might seem bad, but living in the moment isn't about focusing on the turmoil you're facing right now. Live it and learn from it. Focusing so much on the future is a waste of energy.
The vicious cycle of time
Think about it like this: do you wake up every morning and prep your breakfast while dreading your day at work?
Then you go to work, and you daydream about the gym. But then you get to the gym, you're tired, and you want nothing more than to go home and lounge in bed all night.
Alas, you're in bed after a challenging workout, and now you're just thinking about making your bagel and peanut butter for breakfast again.
The cycle repeats itself. It doesn't matter if you work a 9–5 or if you're learning to freelance without going broke in the process.
There will be monotonous days. Life, death, taxes, and work are inevitable. It's 10 P.M. right now, but I'm still here because I reclaimed my passion for writing.
A year ago, I felt lost when the pandemic ruined my startup. In time, those feelings of self-loathing disappeared. It took one spark to set the rest of the cogs of my life in motion again.
You'll get rejected time and time again
I hope I'm not preaching to the choir.
Each rejection is another nail hammered into your foundation. It's not supposed to feel good. You're putting yourself out there, and someone else is nailing a metal spike into you.
I asked my boss for a new title. He told me to wait nine months. Rejection.
I connected with an old friend. We hung out a few times, and I asked her if she wanted to take things further. She ghosted me. Rejection.
My English teacher gave me a 5/100 on my first essay. She said, "Your paper is absolute waffle, Ryan." Rejection.
My instance with UCLA wasn't my first rejection, but it hurt all the same. Even though I wasn't expecting much from it, it tickled my pride.
The problem with pride is that it's based on the comparison. While it's easy to find others with more ripped bodies or more money than you, you can't always know their struggles. You don't know what the rest of their life is like.
Comparing yourself to others is a waste of precious energy. Protect your energy with your life.
I wanted to go to UCLA to be like my friends. They were so bright and seemed so cool in my mind at the time. Now we talk about our educational experiences, and mine seem incredibly more memorable.
I'm the only one I know who's put his degree to work.
The point is to seek rejection. Not literally, but in the sense that you put yourself out there. This means you must be willing to take a risk. It doesn't have to be a considerable risk. It could be as small as talking to the new neighbor with tattoos and a four-wheel-drive truck who moved in a week ago.
They could be the nicest person you've ever met. They could even offer you a job. The worst that could happen is you try to be cordial, and they wave you off. Big whoop, that's another nail. Now you're stronger.
Everything happens for a reason.
Final thoughts
In retrospect, the reason I wanted to join a fraternity was to feel like I belonged somewhere. At the time, that wasn't a naive feeling.
I think my intentions were in the wrong place. I'm grateful to the universe for showing me the way, which was on the written path.
In the moment, I was frustrated because I was afraid to take the leap and do something that scared me. But now, I'm using the skills I learned from my time at a newspaper and using them to shape my future. That's something like big magic at work in my life.
Rejection led me here. Where has it taken you?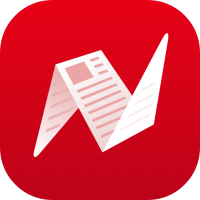 This is original content from NewsBreak's Creator Program. Join today to publish and share your own content.