Everything you hear and read is an opportunity to learn something new that you can use later.
"I'm not posting on Instagram until I actually have something to share. Until then, I grind in silence."
Abusiness partner said this to me in a coffee shop. I was buzzed off caffeine and laughed without paying him much mind. But, looking back, there's something genuinely inspiring about what he said.
The fact is many people share their whole lives on social media.
Twitter is for social commentary.
People use Instagram to show just how great their lives are.
LinkedIn is for attention seekers who probably hate their jobs.
I'm not above scrolling through my feed to waste some time. I like feeling connected to those I follow; even if it makes me sad because I'm at work while others are at the beach playing volleyball on a perfect day.
I'm more interested in those who post sporadically. These people are up to something. They're unique. They haven't fallen prey to flexing on the Internet for likes.
We should take notes like they're our college professor.
Constant posting is a waste of energy.
Notice I didn't say consistently.
The difference is constant posters share everything without regard. They don't stop to consider how much value their post offers.
I'm not saying a selfie is worthless, but it's a vanity post when you get down to it. Does it hurt anyone? Absolutely not. Does it help anyone? Nah.
Constant posting is spent energy. It's like putting your car in park and revving the engine just for show. All you're doing is making noise and wasting gas. What's the point?
Sometimes Instagram notifies me when someone who hasn't posted in months crawls out from under their rock.
"So-and-so just posted for the first time in a while."
That's the post I want to see. I want to know what the person who hasn't given in to the pressure to take a picture of all their meals. I want to know what this person has to share after months of digital isolation.
Whether it's something small like a trip to the beach or big like a new apartment, we should note their behavior.
The quietest person in the meeting is the smartest
Someone my age said "onboard" in a Zoom meeting recently.
Not that it's a crazy sophisticated word. Heck, I've definitely said it once or twice, but never in regular conversation. What drives a person to use a next-level word like that when "bring in" would suffice?
This person wanted to sound smarter than the room. There's no competition until it's your turn to speak, and even when it is, there's only so much that needs to be said.
Listen before speaking
Along the lines of "think before you speak," my parents beat this phrase into my little brain as early as I can remember. I just wanted to play with my Legos, and my parents were so set on anecdotes that they shifted my whole perspective.
Now, my dad talks my ear off to the point where I sit there and listen. I don't say anything unless it's conducive to furthering the conversation purposefully.
Maybe I need to get out of the house more, but the lesson is this:
Talk is mostly talk.
Talking is a waste of precious energy. We're only given so much energy throughout the day. Use it to create things that help people.
The quiet person focuses their efforts on dreams.
The 9–5 isn't my dream, but it's something that will help me realize it.
I'm quiet on social media when I work a day job. I'm on assignment for a school district until summer starts. Until then, my lights are out because I'm focused on the task at hand and all the other side hustles I have going on.
Besides exercise, eating well, seeing my friends, and getting enough sleep, I honestly don't have the energy it takes to post a photo.
Calculate your energy output
Steve Jobs did many things right, but he didn't realize that he created the perfect metaphor for the human being.
The iPhone battery and human energy are the same.
The newest iPhone is full of energy. It's snappy, and its battery lasts all day. The human kid has enough energy to run around all day.
Over time, that kid becomes an adult, and their energy levels dwindle. They need to turn on low battery mode from time to time to make it through the day. That's life.
I don't want my iPhone to die before making it home, just as I want to come home with just enough energy left to write. I can't waste too much of my energy letting people know what I'm doing every second.
We defy the laws of thermodynamics by setting reasonable goals to conserve our creative energy. Every time I look at a screen, send an email or sit in a meeting, my battery percentage for the day goes lower and lower.
There's a proper balance for everyone.
Quiet people aren't shy.
You're not supposed to stare at people in the gym. Well, you shouldn't ever stare, but a gym is an uncomfortable place in general.
People of all shapes and sizes collect under the same roof to better themselves physically and mentally. It's little known that weightliftingtrains your creative writing muscles as well.
It's commendable no matter who's there because the important thing is that they're there. Judging others is a waste of energy. Wasting energy isn't conducive to achieving your dreams.
The quiet person in the meeting isn't always the one who's afraid to talk. They know the value of their voice. They can determine for themselves whether what they know will add to the conversation.
Simply listen
Every time you listen, you gain free knowledge. Most things in life aren't free, so take advantage of it.
Everything you hear and read is an opportunity to learn something new that you can use later. It's like adding an ability to your skill tree.
It takes energy to onboard information, but not as much as it does to say something that doesn't progress the topic at hand.
Determine for yourself what's worth being said and what's not.
Finishing up
My next Instagram post will feature the caption "Grinding in silence."
My business partner may have been joking, but what he said moved me in ways it shouldn't have.
I wanted to steal that caption from him on the spot, but I still haven't found the right moment for it. I don't feel like I've "grinded" enough to deserve that caption.
I remind myself that at some point, there needs to come a time when enough is enough. You learn how to stop making excuses and start creating. There is time in life to take a moment and look back to see how far you've come.
It's like being on a long, challenging hike. You've been on the trail for hours, and you need to stop to catch your breath and eat some gummy worms. If you look back, you can see exactly where you started.
You're miles away, and you're 1,500 feet higher than you were at the trailhead. You're well on your way to the end goal.
There's no service on the mountain. Nothing matters except you and the journey. Social media isn't going away anytime soon. The wait will be worth it. The moment you post those photos of you on the summit will be sweet
Follow me to see more articles like this.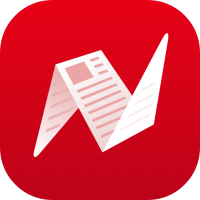 ...