Photo by Antonino Visalli on Unsplash
Generous acts of kindness in any capacity lead to contentment
According to a Covid Response Tracking Survey, only 14% of American adults say they're very happy. Now, 50% say they have felt isolated at least once in recent weeks.
Happiness seems a slippery currency. Like the financial stability we thought we once had, our happiness has crashed to the ground. It feels like the world may never return to the way it was.
Some people were fed up with their lives before the Pandemic. Now, people are fed up with each-other.
Is there any hope for mankind going forward?
Life was never normal
The other day, I ate dinner with my parents. They reflected on their last trip to Disneyland. They are season pass holders, and they talked about how long it had been since their last trip.
Though they live 35–40 minutes away from the park, they like to spend nights in the third-party hotels across the street. They make a weekend of their Disney trips. It's pretty sweet, really.
What's crazy is they haven't been in over 8 months. That boggles my brain.
I've said it before and I'll say it again: time is fake. The pandemic has proven this much to me. It's been a year since I showed up in Thailand to surprise one of my best friends. I haven't made a memory like that since.
I think we can all agree that our lives are on pause. Even to those in other parts of the U.S., where bars are open and masks aren't required, things still feel ominous right?
If we can't live a normal life, who or what do we gravitate to for our happiness?
We find happiness in our everyday actions
Money, power, and cool cars are all just a means to an end. Like animals, we are creatures that want, but what is it we truly want?
In the end, it all boils down to happiness, and we have the ability to create it synthetically.
Dan Gilbert, author of Stumbling on Happiness, argues that people aren't necessarily miserable when they don't get what they want. Psychologically, people can still be happy even when things don't go the way they expected.
"Natural happiness is what we get when we get what we wanted and synthetic happiness is what we make when we don't get what we wanted." — Dan Gilbert
Gilbert states that synthetic happiness holds as much weight as natural happiness. One can't expect everything to come their way. Adaptation is a part of life. You live and you learn. Your wants don't change, but the ways you achieve them do.
I tutor K-12 students as a day job
Before you say, wow, you must be so smart, let me tell you I wasn't a 4.0 student. I know the quadratic formula now, but I was hard-pressed to learn it when I was in school.
Regardless of my meager academic prowess, I learn quite a bit from my students. It keeps me in touch with the Gen-Z crowd. They aren't that bad afterall.
Anyway, over the summer, I worked on a writing workshop with a second grader. He's a super bright student. He loves tigers and is always willing to solve extra math problems. One day, we were discussing one of our reading books. It was probably something heavy like Tale of Two Cities. Just kidding, but he said something profound.
"I like giving presents more than getting presents."
Come on now. If a second grader says this you might think they've had a little too much chocolate. When I was in second grade, you wouldn't have caught me giving away my Christmas presents. I was a selfish little kid.
The point is that, although he likes receiving gifts, he feels better when he gives something away.
Money can buy happiness
Whether he has directly paid for something and given it to someone else is beside the point. This second grader is much happier than you. How is that possible?
Well first off, he doesn't have:
Bills
A job
Liabilities
Family responsibilities
Adults have burdens that second graders don't. Responsibilities are part of the grown-up experience. We're all going to face these problems one day.
Michael I. Norton, a professor of Business Administration at Harvard Business School, says you can buy happiness. He proposes that if you spend your money differently, you'll be happier.
He ran an experiment in which he divided two groups college undergrads
He conducted an experiment to test his hypothesis. He created two groups of college students and gave each person in each group $5.
One group spent the money on themselves, and the other one spent the money on other people. $5 isn't much, so some did what any college student would do and bought Starbucks coffee. Basically, some bought coffee for themselves, and some bought coffee for others.
Luckily, this added to the experiment. Norton could rate the happiness of keeping or giving away the same product. They found that those who gave were much happier.
Even buying trivial things for others has a positive effect on the giver's happiness.
To diversify the results, Norton took the experiment up a notch. He traveled to different parts of the world and conducted the same experiment. What he found is that peoples' motivations for giving are much different depending on where they are located.
In his TED Talk, Norton explains how a woman in Canada spent $15 on a scarf for her mother. It's a nice gesture, but incredibly different from the reason a Ugandan woman spent her money. The Ugandan woman donated what little money she had to pay for medical bills.
They weren't her medical bills though. She gave her money away to a friend whose son was fighting malaria.
Norton concluded that the amount one spends on others isn't as important as the fact that one spent it on others. Even buying trivial things for other people has a positive effect on the giver's happiness.
Final thought
There's more than one road to happiness. I give what I can, but I also keep low expectations for myself. This way, I'm not upset when I fail. I take each failure as a lesson learned.
Ever hear that life is a marathon? You may not win the race, but you'll gather small victories along the way. The fact that you're in the race at all is a positive one.
Life is about the moments in-between. You'll waste your life if you live with a goal-to-goal mindset. When you don't accomplish your goal in time, all you'll find is disappointment.
Responsibilities get in the way. That's reality. The second grader doesn't understand this yet, but that's not why he's happier than you. He knows that money can buy happiness. He understands that he can synthetically make somebody's day.
The size of the gift does not matter. The gift itself is meaningless.
It's the idea behind the giving that holds weight.
It's the intention that makes the difference.
Follow me to see more articles like this.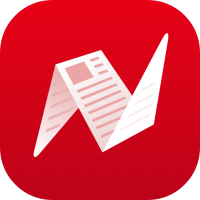 ...