Photo by Icons8 Team on Unsplash
Don't tell potential clients what you can do. Show them.
It's 8 p.m. and you're busy watching your new favorite crime show on Netflix. You're winding down from a long 9–5 day, you're snuggling your cat, and you have a bowl of Skinny Pop popcorn by your side.
Then your phone rings, cracking your one true moment of zen for the day. Who dares to disturb you at this hour? This phone call better be good. Somebody better be dying if they are calling you right now.
So who's on the phone? It's none other than a mysterious telemarketer trying to sell you insurance. You hang up, but not without asking them to take you off the call list. You're fuming, and while getting out of bed to answer the phone, the cat has eaten all the popcorn.
We've all been on the receiving end of these phone calls. As bad as you feel for the poor soul who has to make them, you feel worse for yourself for actually picking up the phone. What makes them think a random call will result in an insurance sale? If you wanted to restructure your insurance plan, you'd call the insurance company yourself.
If you're a freelancer, or you're trying to get your startup up and running, what makes you think cold calling is the hot ticket? There are so many styles of marketing, including word of mouth, influencer, and content marketing, cold calling seems like an ancient strategy.
A study conducted at Baylor University reported that 55% of people won't answer a cold call, and 17% of contact information will be incorrect. This only leaves 28% of people who will answer the phone. These results were also published in 2012, so the answer rates could be much lower now. If there's less than a 30% chance that someone will answer a call, then what are the chances of getting on a call and actually converting a new customer?
As a freelancer, it can be difficult to find work. You're your own boss. You have to get up in the morning and decide to clock in, but what happens when there isn't any work? Is it worth your time to spend all day on the phone in search of clients?
Freelancers have a couple options. They can go on job boards, work for their inner network, or slide into Instagram DM's. They could even skip all that and starve if they wanted. But this is the dream right? There should be a way to make these strategies surpass expectations.
Show what you can do
I used to do cold calls for my startup, and they rarely yielded any results. I'd call restaurants, cafeterias, and coffee shops. I'd occasionally get some interest, and even set up a meeting, but I almost never made a sale.
When I left the startup to work on my own projects I knew I needed a different strategy. I realized something about cold calls: you only get to tellthe client what you can do.
How much is your word worth? You're unfamiliar to the client. Why should they trust you? Rather than telling a client what you can do for them, you should show them what you can do. I'll give you an example.
A few months back, when the pandemic was coming to a full swing, I got bored, and I purchased a bunch of trendy snack foods. I went to Whole Foods and filled my basket with CPG brands I'd seen from my research with my startup. I shot photos of these products, and then I emailed the photos I took to these snack brands.
I sent out photos to seven different brands. Only one of them didn't get back to me. That's an 85% response rate. I was blown away by all the interest in my photos, and I didn't even have to spend that much time with them. I knew that if they saw my work, they'd' be interested. My word means nothing to them, but my actions do.
Find a pain
I didn't just pick seven random snacks and put them in my basket. Trust me. I did the research. I found a reason to pay the premium for these in the hopes that they would respond to me. I had a strategy, and it paid off.
Every business, sole entrepreneur, startup, freelancer, etc. has a pain. They may be great at a few things, but they can't do everything themselves.
In a world where content is king, it's easy to get lost at sea. If you have a brand, or if you are your own brand, it's difficult to navigate the storm. You can't expect to do everything yourself. Founders can't expect to run their day-to-day business operations and worry about marketing.
People and businesses are always experiencing pains. Everyone's pains are different.
Take Medium writers, for example. There are some incredible writers on the platform. They are motivating. They are inspiring. They come up with blog post after blog post. But, maybe they aren't making money. They seem like the dreamer who was able to create a $100,000 business and quit their day job. But they aren't. They simply don't know how to market themselves, or they don't know how to capitalize on their skills.
That's where you come in. You recognize their pain, and you seek a way to solve it. In my case, I looked for brands with a weak social media presence. I bought their product, shot photos, sent them the photos for free, and said there would be more on the way if they hired me. I showed them that I could up their game. My photos could bring in new followers, and as a result, more sales.
Solve a pain
So you've figured out your client's pain point. It's time to solve it. It's your time to shine. You made the work happen for yourself, now it's time to come through and produce.
For me, I approached potential clients and offered my photo services. Specifically, I told them I specialized in product photography for social media. I saw that they had a meager social media presence, and I showed them what their photos could look like. The professional touch versus the one-handed iPhone afterthought photo.
If you're a writer, send potential clients cold emails with links to your best work. Craft your actual email into an engaging story. Treat the email like one of your articles. Write a a hook they can't resist, and draw them into your punchline.
When they want to work with you, communicate with them. Be clear on your intentions, and send a detailed proposal. Work your ass off for the client. You manifested this opportunity. Take full advantage of it, and maybe it'll lead to more work.
Once the client sees the bandaid you laid over their pain, you'll be an angel in their eyes. There's a good chance they will have a follow-up job, and you'll also have another project under your belt for your portfolio.
One last thought
The thing is, you can make a big difference for a brand in need. They need people like you, but how are they supposed to find you if you don't put yourself out there? You can supplement income by freelancing for your friends, but you can't assume all the work will magically find you. You need to seek it.
You won't get anything done by moping around. If you've tried cold calling, or even cold emailing, there is a better strategy. You're killing yourself by wasting hours of your day on the phone. You're not getting any work done if you spend all day seeking clients that don't pick up the phone.
Whatever it is you do, there is a way to show potential clients your skills, rather than just tell them.
Talk is cheap. Actions speak louder than words. In the eyes of a brand, you're just another follower. Be the type of person the brand follows. Find their pain, show them how you can remedy it, and then solve it.
Follow me to see more articles like this.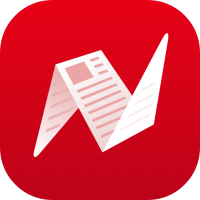 ...