The answer: to achieve a goal that only you can accomplish
I make the same breakfast everyday. It sounds crazy, but it's true.
I actually go to bed excited to eat the next morning. Knowing that I get to indulge in an egg white scramble and my signature protein bagel, with PB Fit and banana, helps me sleep at night.
I eat the same breakfast every morning for one reason: it's a tasty, low calorie meal that I love.
While my unnatural addiction to breakfast food might come as a surprise, there's something else that I didn't see coming.
Unfortunately, I don't think I can build a proper audience unless I send my work to larger publications.
I can explain. I'm not cheating on you. I promise. I'm just trying to grow our family.
Previously, I posted all my stories related to content creation here on Better Content. Now that Medium is rolling back their emphasis on curation, it's less likely to pull new readers to Better Content stories directly.
I think there's a lesson to learn here. Small publication owners shouldn't worry too much, but they should adapt. The following strategies should help.
It all goes back to the most basic question: why write?
Everyone has a reason for creating content. If you aren't willing to do it everyday, then your motivations may be misguided.
Let's test things out and see where you're at. Writing on an everyday basis is hard work. With a little practice, you'll find your reason, and you'll get closer to achieving your goals.
Come up with a dangerously optimistic goal and don't forget it
When I'm at work, thinking about the end of the day, I don't say, "Hurray! I can't wait to go home and keep working."
No way am I creating content just for fun.
I have a goal in mind, though it's a long shot. Maybe not a longshot, but it's far off. It's going to take me awhile to get there.
There's no point in creating mindless content. If that's what you want, then do it by all means, but it's a waste of time.
Create a tangible goal. For me, it's creating a $100,000 a year business.
You need two things if you want to get there. You need to build consistency, and you have to be patient with yourself.
Consistency
Consistency in writing doesn't have to mean writing every single day. Don't get me wrong. It's a good habit, but if you don't write everyday, then who cares? We're all self-made gurus here. What works for others may not work for you.
Your version of consistency looks different than mine. For me, it's publishing 2–4 blog posts a week. I try and write everyday, but my life gets in the way sometimes. It doesn't matter when I write, as long as it gets done.
Patience
The trickiest part for me was learning to be patient with myself. I'm not building an entire business in a week. Hell, I've been at this for months and I've only scratched the surface. It's going to take years to get to where I want.
How am I supposed to make it?
Well, I may have to hold onto my day job for a little longer. This realization hurt at first, but over time, I got over it. Me getting over my desire to pump out a crude business model has relieved a lot of stress.
Now I can build at my own pace. I've created realistic goals for myself, and I'm not going to go broke because of it. I've also developed an unbreakable process to help me achieve my dreams.
My unbreakable content creation process
This part is important. Everyone needs a content creating process. You have to trust it. You must live and die by your process.
No process = Inconsistency
Inconsistency = Loss of patience
No patience = Giving up on goals
My process looks a little something like this:
Come up with an idea: These come like the wind. They never come to me while I'm at my computer. Being introspective helps.
Write your heart out: This is when I find my flow.
Edit: The most important process of all. I prioritize my editing sessions over my writing sessions.
Press publish and don't stress: The publication matters. Some stories go on Better Content, others go elsewhere. I expect rejection from
Post everywhere: Twitter, Quora, ManyStories, Facebook, email newsletter, and LinkedIn. My post doesn't always make it to each.
Additionally, I target three posts per week. It's a realistic goal that I accomplish relatively easily. I don't think there's a need to rush content. I'd rather publish quality over quantity.
Unless there's a particularly timely story I need to pump out in the middle of the week, I generally write during the week, and edit on the weekends.
Why do I separate writing and editing sessions?
I like writing during the week because it's the easiest step for me. It also takes the least amount of effort. Even if I give myself 20 minutes a day to write, Monday through Friday, I'll have more than enough content for three posts.
Then, I spend Saturday and Sunday editing. I also plan out which stories I want to post which days.
Since I have more time, I also tend to the scope of my personal brand. I watch video courses, create potential course outlines, and write my newsletters.
Final thought
The process gives me free time too. I still watch football on Sunday mornings and play videogames with my friends each night.
I see the value in a regimen. It's not something anybody told me about. It came to me though trial and error. Your process might look different than mine.
I create content everyday because I'm on a journey. I want the financial freedom to travel whenever I want to (when I'm allowed to of course).
I can't tell you why you should write, paint, or take photos. But I can tell you there's only one good reason to do it.
That reason is specific to you, and your personal goals.
Follow me to see more articles like this.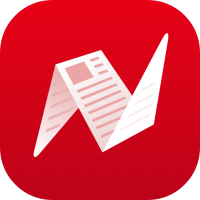 ...