Photo by Alexandra Fuller on Unsplash
Even a last-second gifts are meaningful in their own way.
"Hey! I got you a small Christmas present lol. I saw something that reminded me of you so I had to get it *laughing emoji."
Oh great, I thought. Now I have to get them something too. That sure was a sly way of saying they expect a gift in return.
I racked my brain for the appropriate response before sending a text back.
I said something like,"OMG that is so thoughtful of you. You shouldn't have!"
Really, you shouldn't have.
The holidays are over, woof
I promise I'm not a modern-day Scrooge. I like Christmas, but this year felt off.
I didn't see any family outside my own household, and I didn't go to the usual parties around town to celebrate the times with my friends.
The best part about the holiday season isn't the season itself, but the feeling you get when you spend special moments with the people you care about.
I actually like giving presents more than I like receiving them. I feel like I have everything I need, except for enough money to live on my own in Los Angeles.
But that's a different issue.
I was more than happy to give something in return, because, to be totally honest, I was really excited when I received that text.
My friend, and also boss because we work together, thought to buy a present for me. Finally, the time came to open my gift: inside was a candle.
Though it's the most basic gift on the planet, I appreciated the gesture.
Maybe we're just getting older. Maybe it's because this year was crazy. But we all deserve a scented candle, even if it smells like bacon on a leather placemat.
Scented candles are actually thoughtful gifts
Let me break the notion that a scented candle is an afterthought gift. Some might say it's the pass-around gift of Christmas.
I'll admit, I've seen my parents receive candles from neighbors and re-gift them dozens of times.
It's kind of just the thing you're supposed to do with candles. If you don't like the scent, then what's the point of having it?
Well, I think candles are really thoughtful gifts.
They add to a room's aesthetic
Candles pair well with plants
Some actually do smell pleasant
The candle I received features a eucalyptus and mint scent. Personally, that's a nice flavor for my room, and the mint isn't overpowering.
The candle also sports a bougie brown label with batch numbers and all the other minimalist design elements you'd expect to find on a candle from your local Urban Outfitters.
I feel like the candle was personalized for me. For that, I appreciate it.
You have to give something back whether you want to or not.
Candles make you give back too.
I already told you that the candle I got kind of forced me to give something back in return. The cool thing was I wasn't mad about it.
It was actually an opportunity for me to be happy.
In fact, a second-grader once taught me the key to happiness.
The idea is that the act of giving, no matter what is being given, is what matters. Giving anything, to anyone who is in need, will make you happier in the long run.
Variety is the spice of life
I think my candle was just one from a variety pack that my friend bought.
I guess I'm the "eucalyptus & mint" type.
My personality can be defined as a thinly branched tree with a hint of the smell that makes your breath smell better.
Change is a necessary part of growth
The less than obvious meaning behind the candle is its peculiar sense to shift your interpretation of what you like.
Did I ever know I'd like this type of candle? Maybe, but I never would've truly known had I actually owned the candle.
Now I do, and it smells quite nice.
You see, humans aren't static creatures. We are bound to micro-evolution.
Our interpretations change on a day to day basis whether we know it or not.
The times have changed my family's opinions about politics. I didn't know if it would happen, but now my parents and I often have civil conversations about the state of the world.
In fact, in a conversation with my dad, he admitted that I was right: life is about much more than money. Sharing resources, or paying taxes to fund those who are less fortunate is just where we need to be right now.
I used to be a stubborn kid too. I used to think I could eat all the same foods I grew up eating. Then I looked at myself through my dusty college mirror and didn't like what I saw.
I decided to make a change then and there. I slowly adopted new eating habits, and I've grown immensely through discipline.
Final thought
Did the scented candle make me a better person?
The answer is no, but the candle can still serve as a symbol.
To me, it represents growth, love, and relaxation.
Growth: You might not like the candle because you can't tell if you like the smell or not. Light that baby up first before you judge a candle by its printed label.
Love: Yeah it's just a scented candle, but at least someone cared enough to give you something. 2020 is a reminder of the friendships we have.
Relaxation: Grab some popcorn, cuddle your dog, turn on Netflix, and light the candle on your mantle. You've been given the gift of good vibes. That's something to be appreciated.
Earlier this month, my dad joked about the scented candle gift as if it was a gag gift. I mean, he's not wrong. It's an easy gift.
Maybe it's my millennial world view. We like minimalist notebooks that cost $25 and will pay way more than necessary for a Swiss-cheese plant.
But you know what: who cares?
If you don't like your scented candle, give it to someone who will like it. In fact, it's a win-win situation. The opportunity to give really is the greatest gift.
Follow me to see more articles like this.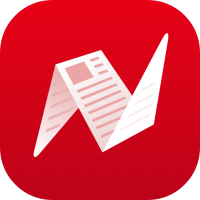 ...