Photo by Jurica Koletić on Unsplash
You have to be patient with yourself to hurdle this creative wall
I had a mental breakdown while talking to a client.
I didn't implode or lose my temper. It wasn't that serious. The breakdown happened in my head, and I didn't show any emotion on the outside.
In fact, my breakdown wasn't related to the client at all.
I work outside right now. It's a safety measure my job has taken on so we can meet with clients in person. As a result, my face is much tanner than the rest of my body.
So there I was, wearing three layers under a blanket of fog, staring at my story drafts, thinking:
Did the tank finally run dry?
Maybe I'm not meant to do this writing thing after all.
I only had four months of good stories to tell I suppose.
I should give up and move onto another side hustle.
Then, the very same day, I started writing three new stories. Honestly, I don't know what's wrong with me? Why was I so worried?
Without trying, I fell back on my new story strategy. It's something that has developed over time.
Unlimited story ideas don't matter when the ideas aren't interesting.
You shouldn't create content for the sake of making it. Better content leaves a reader with something they didn't have before, like a good laugh or the basics of creating a saltwater fish tank.
When I'm stuck and doubt my writing abilities, I resort to these five story un-blockers.
1. Have a drink with your friends and catch up with their lives
We tend to project our experiences, whether they are positive or negative. If your life isn't interesting right now, then your writing may not be interesting either.
My life is boring as hell right now (thank you, Covid). I'm not doing anything epic. I go to work, run on my treadmill, and play videogames with my friends.
Your friends' lives might not be more interesting than yours, but they are experiencing different moments than you. Those moments might be worth writing about.
You can feed off these moments and use your friends to your advantage (in a positive way, of course). Once the alcohol starts flowing, you'll say things you may not have previously thought to say.
Your friends are like little Slack groups, except more personal. You can learn a lot from the people you want to be close to.
Appreciate the good times you can have, socially distanced, of course. Listen to what your friends are saying. They are your most valuable currency. They are your most valuable currency.
2. Go for a run on the treadmill or the street
Don't go for a jog. Go for a real, hard run. Leave everything on the street. You need to whip the negative energy out of you.
I like running because I like the runner's high. After running, I feel renewed. I'm exhausted, yet more awake than I was before I started.
Running helps you be a more creative writer too:
Going outside de-stresses your brain.
Running forces you to experience people, weather, nature, and city culture.
There are artistic designs everywhere, whether natural or manmade.
I don't run before I write every-time, however. That would be silly, and I wouldn't have the energy to focus on my words.
Instead, I suggest running on a creative off day. It's good to relax the creative muscle, the brain, every once and awhile.
While relaxing your creative muscle, you should stress the others. The run will help you forget about your worries.
Think you can't come up with a good story idea? Think again. Your brain needs a pick-me-up.
3. Stop writing for a few days
Your next viral idea probably won't come to you while sitting at your computer. The longer you sit, the more time you waste.
I have 60 drafts in my Medium story queue. I'm not too fond of 80% of them and probably won't finish them anytime soon.
My idea of a "good" story has shifted over time.
It's a good thing because it shows my growth as a writer. I know what will get views, and more importantly, what will feel good to write.
The problem is that I've realized how difficult it is to come up with a viral idea. They don't come naturally to me unless I'm out experiencing life.
When the writer dumps come over me, instead of making matters worse and trying to force a story out of my brain, it's better to rest.
Like I said, your brain is a muscle too. Like weight lifting, you can't lift the same muscles every day without feeling fatigued. In fact, it's essential to rest your muscle groups for specific periods before flexing them again.
4. Fall back on an unbeatable writing process
Do yourself a favor and write your articles a week ahead of time.
That's the secret sauce to my writing process that I hadn't considered when I first started. The idea has saved me quite a bit of undue pressure on myself.
I don't edit on writing days and don't write on editing days. I keep things simple so that the rest of my life is simple.
Since I have a job, it's easier for me to write when during the little pockets of free time I have during the week. Editing is a different story. I prioritize editing over writing for a few reasons:
I make dozens of mistakes
I write in the passive voice
I make structural errors
I misspell various words I shouldn't misspell
I save the heavy lifting for days when my mind is clear. I'm not stressed about work on the weekends, so my brain can worry about other things (like my articles).
The process allows for a lot of wiggle room. Most importantly, I haven't burned myself up with this process yet.
I tell myself to write and edit three stories a week, and that's an obtainable goal that I can repeat week after week.
I suggest you try it too.
5. Read other awesome writers' work and find inspiration
I told my best friend the other day that my best writing comes during weeks when I read more. It seems simple enough.
Read more = Write better
Medium writers have taught me everything I know about blogging (which isn't much. I still feel like a small fish in a massive pond).
Reading other's work is inspiring. My best ideas appear before my eyes while I read. I assume most other writers are more creative than me, so learning from them is crucial.
I'm not suggesting you steal from these writers. That's quite frowned upon, but it's okay to take a new angle on a topic you recently read about.
Just write from your perspective.
Final Thought
Just remember that we're always learning. We get down on ourselves because we're continually evolving. We look back at our old work and gloat at it.
We laugh at our past, but our future is no laughing matter.
You haven't come up with the work you will create tomorrow yet. Why worry about the future when you're just getting a grasp on what's happening today?If you are faced with writer's block, one of the best things you can do is forget about writing for a while.
Chances are your life doesn't depend on writing, so there's nothing to worry about. I'm still working on that myself.
When I feel down on myself, I exercise, and I read. I don't work the creative side of my brain until I'm ready. My patience usually pays off in the end.
Writer's block is inevitable for writers who are committed to the game. There are levels to it, and each one comes with a new set of challenges that take time to adapt to.
There's also no endgame. You will play it your entire life if that's what you want. Fortunately, there's more than one way to beat each level.
You, the player, get to choose how.
Follow me to see more articles like this.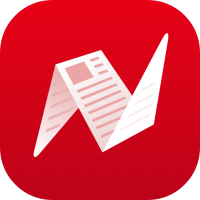 ...