Photo by Brandon Mowinkel on Unsplash
A superstar finds a way to shine no matter the circumstances
Baseball, America's past-time, is one of the most exciting sports. Its methodical demeanor makes up for its slow and often dull gameplay.
Like many professional sports, it's a game of inches. Anything can happen in a matter of seconds, and close calls and brief moments can take a player to stardom.
Now, there's something else incredible about the game: fat baseball players.
Sure, there are heavily-built players in other sports. Look at your average NFL offensive lineman. According to ESPN writer Emily Kaplan, the average weight of NFL offensive linemen is 315 pounds.
What's crazy is those guys are nimble too. They train to make sure other players don't get past them and to their quarterback. It's expected of those guys to be the size they are.
Baseball is a different story
You'd expect baseball players to run the bases quickly, throw baseballs far, and hit them even harder.
Yet, there are current and former players like David Ortiz, C.C. Sabathia, and Bartolo Colon. Each of them is a baseball legend, yet they're all in a higher than average weight class.
These guys are more than legends of the game — they are beloved by baseball fans. Regardless of their size, fat baseball players show up and get the job done.
That speaks volumes on the impact these players have had, not only on the game of baseball but the world around them. We can learn a thing or three about their character.
1. Judging a book by its cover is outdated and belongs in the past
The only thing I like to judge by its cover is a bottle of wine.
I enjoy a zesty sauvignon blanc on a hot summer day, but I'd be hard-pressed to tell you the difference between two bottles of the same type of wine.
However, judging a book, a place, or a person by its cover is a bit presumptuous.
Non-baseball fans think baseball is an easy sport to play. In fact, voters in this USA Today poll voted baseball is easier to play than golf.
ESPN officially ranks baseball as the ninth most difficult sport to play too. What does that say about the athletes that play baseball? And what is a casual fan's interpretation when they see a seemingly "out-of-shape" player?
By this factor alone, baseball is one of the most inclusive sports in the world.
Fat baseball players are the hiccups in the simulation. It doesn't make sense, but it works.
The fact that they are in a major league sport, making more money than you or I will in our lifetimes, says something about how we see other people.
Are we judgmental? Are we actually concerned about people, or how they make us look?
Suppose we love fat baseball players for who they are. In that case, we should appreciate everyone else for being their true selves a well.
2. No matter who you think you are, you can accomplish great things
Those legendary baseball players have immense confidence in themselves. As I said, they don't care about what others think.
They are confident in themselves, and that alone drives them forward.
Good writers are confident too. It's one of their most overlooked qualities. They sit down every day knowing that they'll produce content even if they're having an off day.
How does one gain confidence in themselves?
It's one of the hardest things in life to do because it takes the right kind of experience.
Step 1: Figure out who you think you are.
Define yourself in your own words. Your own definition of yourself might be a conglomeration of what you think others think of you.
The thing is, no one cares about you, and I don't mean that negatively.
Most people are too concerned about themselves to pay attention to your bad hair day. If they have the heart to mention it, then screw them.
Step 2: Recognize that people aren't thinking about you the way you think they are.
It's a great thing when nobody cares about you (besides your friends and family, of course). With this knowledge, you can live life without the fear of being judged.
Once you realize this, then you have to tackle your internal roadblocks.
Your background
Current skill level
Your job and the amount of money you make
The cool thing about being a human being is our ability to adapt and reason with ourselves.
You aren't the same person you were yesterday, and you are certainly different than the person you were a year ago.
Step 3: Reflect on your past. Realize how much you've grown over the years.
Do you cringe when you see old pictures of yourself? They remind you of the person you used to be and not who you are now. Cringing, however, is a good thing. It's a sign that you've developed.
You thought about money differently
You had a different interpretation of success
You used to do everything in excess
We are different than we used to be, and our evolution doesn't ever stop.
Wherever you're at in life right now, whether you live with your parents (like me) or you're living your best life in Cabo, you can still accomplish great things.
What matters is your drive and your motivation. Ask yourself why you want to do the things you've set out to do.
If you can answer your own question, then you're golden.
3. There's more to life than meeting social standards
Inany professional sport, an athlete is expected to maintain their physical appearance. If you look good, you play good. Right?
Fat baseball players don't meet the "social standards" of the stock baseball player. Instead, they are where they are based on their merit. They don't talk a good game; they play the game.
They prove the doubters wrong with their actions. They don't care about anything other than playing the game the way they know-how. That's one of the unique things about baseball, and it's something that translates to life too.
Once you don't care about social standards, others forget about it too. You become a beacon of self-confidence, and it washes over others.
You spread positivity in a room full of self-centered people and feel the urge to post their food on the Internet.
Positive people do this by:
Speaking confidently whether they're in a room full of people or talking to somebody 1-on-1.
Approaching others and striking conversation.
Being kind and courteous even when others don't show them the same respect.
Life is about small moments. If you chase after what you think are big moments, you're bound to disappoint yourself when you get what you thought you wanted.
I've been to the top of a really tall mountain.
I reached the highest point in the contiguous United States, but I wasn't that impressed when I got up there. I spent every minute of the 6,500' ascent, hoping the view would be worth the struggle.
I wanted gorgeous scenery up there, but I realized it was never about the view.
The meaning of the trip came in the journey, not the destination.
Instead of looking down on baseball for being "too easy" if bigger players can make it to the pros, look at them through a different lens.
These players made it to where they are at because they recognized a specific skill, like pitching or being a designated hitter, and made a career of it.
Frankly, they don't give a crap about what others think. Otherwise, they'd make an effort to change.
The cool thing is real fans love them for who they are.
Real fans learn from the husky guys on the mound instead of coming up with excuses to distract from their problems. They're out there making millions of dollars while you're on the couch drinking beer.
There's a metaphor hidden in there somewhere. Can you find it?
Don't judge someone based on who you perceive them to be. They might be a superstar in the making.
Everyone's living standards are different.
You can spend your time working your life away, or you can slow down and read a blog post about fat baseball players.
Your life is yours. You choose the pitch you want to throw.
Follow me to see more articles like this.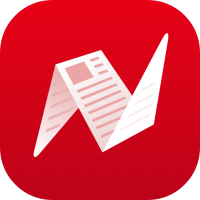 ...