Photo by AHMED HINDAWI on Unsplash
Advice from a veteran tutor who has been on the front lines
Imagine if you were asked to sacrifice one of the most memorable years of your life in order to protect millions of people you don't know.
That's the reality for most K-12 students.
This year has been tough on all of us, but it's been especially difficult for families with young students.
The reason I know is that I've been a tutor for three years. Specifically, I tutor K-12 students, teach private courses, and conduct quite a bit of SAT/ACT test prep.
Most kids spend their days in front of a computer screen. Virtual learning is the new normal, but it hasn't been an easy transition. The past months have been anything but ordinary.
What's different this year?
It was the best of times. It was the worst of times.
Academically, school hasn't ever been this easy. I don't say that to discredit the challenges that come with virtual learning, but teachers are generally more relaxed on course load than usual.
The big difference is the mental toll. My students are fatigued, and they miss associating with their teachers and peers in a classroom setting. Some have described how they feel stuck in place.
Patricia Perez, associate professor of international psychology at The Chicago School of Professional Psychology, says a student's motivation lies in their academic goals.
"Young people like to make plans for the future, and it's difficult to do that when they don't know how long this new way of life will last." — Perez
Other challenges come to mind. Virtual learning requires students to adopt a completely different lifestyle than they're built for:
They don't get to interact with their friends everyday.
There's no after school baseball practice or dress rehearsals.
They have to deal with their nagging, work-from-home parents during school hours.
That last bit isn't a shot at you responsible parents out there, but you can admit it's a struggle interacting with one another 24/7.
Different times call for a few different strategies
For the most part, virtual learning requires young students to mature much faster than they should. In fact, they have to act more like modern adults than many actual adults do.
This is good and bad. For one, students these days are incredibly efficient with technology. I've seen middle schoolers type more proficient than I did when I was in high school.
On the other hand, some students can't think for themselves. While I learned critical thinking skills at a young age, some students don't know how to make basic connections.
I took a slightly different approach with my students last year. Some strategies are universal, while some are designated for a virtual learning environment.
Let's jump in.
1. Writing in an academic planner is still a priority.
I'm a tutor, but I don't just help with tough math problems. You could call me an academic counselor because I push for overall organization above all else.
I ask every new student if they use a planner. It probably won't surprise you that most students don't, and it directly impacts their academic performance.
Planners are important for logging each of the following:
Current and future due dates
Upcoming tests and quizzes
Weekly study plans
Extracurricular activities (less emphasis here this year)
There are four major components to keep track of. Most students think they just need to write down their homework, but it goes deeper than that.
Even in a pandemic, academic planners promote communication and improved responsibility. I've had students forget about tests this school-year and bomb them.
If your student uses this #1 excuse, don't listen:
"All my assignments are posted online and I check my schedule everyday."
This is a lame excuse for not using a planner. Online schedules are confusing, and it's safer to put everything into one physical and organized space.
Take a look at a student's individual class pages and you'll find hidden assignments that never translate to the calendar.
I've even seen teachers hide their assignments in video lessons. If a student doesn't watch the video, then they have no way of knowing about the assignment.
Even if they watch the video, but don't have a planner to write it down, there's a chance they won't remember to do it.
Schoology and other online portals are confusing to even the most tech-savvy young person. Do you think a teacher who's been on the job for 20 years is all of a sudden going to perfectly adapt to the times?
The answer is no. Students will blame their teacher, but it's not the teacher's fault.
Here's what you do:
Buy your student an academic planner.
Make sure each page has enough room to write assignments for all the student's classes.
Make sure your student checks their calendar, as well as individual class pages every single day.
Remind them to write the four major components (assignments, tests/quizzes, study plans, and extracurricular).
Organization is the foundation of a student's success.
2. Focus on general concepts for now.
I was a communications major in college, but I minored in geologic sciences. Each field required a completely different set of study skills.
When I took a Biology class as a prerequisite for my upper-level courses, I used a study strategy that was simple in nature, but incredibly effective.
I read and took notes on every chapter, but I only studied with flashcards.
In fact, I only studied the key-terms. The idea was to master the important words in order to have a general understanding of a given chapter.
For example, if I studied the key-term "mitochondria," I could answer any question on a test having to do with that specific word.
By simplifying the learning process, I compartmentalized all the major ideas.
How to use the strategy:
Buy your student stacks of flashcards. They're cheap. You can buy 1,000 flashcards from Amazon today and they'll be on your doorstep tomorrow.
Take basic, textbook-style notes for any class, (history, foreign language, math, science, etc.) and make a word bank with all the key-terms. These are usually bolded or underlined in the text.
Highlight these words in your notes and make a word bank. Make flashcards with the key-terms on the front of the card and the definition on the back.
Advanced strategy: Answer the who, what, when, where, and why for each key term for further understanding of the term.
3. Use Kuta Software and Khan Academy to reinforce math understanding.
I've seen some teachers give too much work and I've seen others completely neglect homework assignments. Few have found the right balance.
If you're worried about next year's math class, I don't blame you. Math is one of those subjects that few students fully comprehend.
In fact, it wasn't until I became a tutor and saw geometry and algebra 2 problems on a day-to-day basis that I figured out the key to studying math concepts.
With that in mind, it's important that your student gets extra practice reps to prepare for the next year. I've found that attempting worksheet problems, with available answers, is a great way to reinforce specific math skills.
Students don't necessarily need teachers to learn. The strategy is to try a problem out, and if they get it wrong, to use the answer to self-realize the solving process.
Afterward, the student can try the next problem and see if they improve.
Here are the two math resources I highly recommend:
Khan Academy: Every student knows about this site. They have video lessons, practice problems, and quizzes for just about every math concept.
If I'm looking for a specific problem type, like "solving systems of equations with elimination," I just Google the concept and add "Khan Academy" next to it.
Kuta Software: This website is my lord and savior for math problems. I print at least one worksheet from here every week. They have free worksheets, with answers, for pre-algebra to calculus.
These worksheets are the real deal, and I use them for all levels. They align nicely with other teachers' material too.
4. Make sure your student Zooms in a room other than their bedroom.
Zoom's stock went to the moon for a reason during the pandemic. Everyone and their momma use Zoom now, even for casual chit-chats with friends.
Just the other day, I had a Zoom call with a couple after I shot photos for them. I used Zoom's "share screen" feature to ask which images they liked.
Let me ask you a question.
Are you working from home?
Do you feel like your productivity has spiraled downward, or did you adapt to the change of scenery in order to keep your job?
Students are stressed, but they aren't I'll-get-fired-if-I-don't-get-my-work-done stressed. You know you can't conduct important business meetings while lying in bed. It's a bad look, and your boss wouldn't be too happy.
Have you checked on your student's zoom sessions? If they're in their room, there's a chance they're listening to their teacher's lecture in bed. If they do this, I guarantee they aren't in a mental, let alone physical position to retain information.
Distractions are the downfall of virtual learning.
Kids these days have TV's and Playstation's in their rooms to play Fortnite. They also have iPads and iPhones that are constantly buzzing because their friend posted a new TikTok.
Parental solution: When it's time to learn, the best thing your student can do is imitate a classroom setting.
Your kitchen doesn't need a giant poster of the periodic table hanging on the wall, but setting up their laptop, and planner, on the kitchen table is a better alternative than the bedroom.
Remember, teachers are teaching from a 2D space now. That's one less dimension of student-teacher interaction. Doing everything you can to imitate the classroom setting matters in terms of retention.
5. Let your student take the occasional break.
Lastly, breaks are a necessary part of successful academics.
In the article, Research-Tested Benefits of Breaks, Youki Terada says:
"Regular breaks throughout the school day — from short brain breaks in the classroom to the longer break of recess — are not simply downtime for students. Such breaks increase their productivity and provide them with opportunities to develop creativity and social skills."
Remember, your students aren't seeing their friends that often, and there aren't any clubs or sports to take their minds off school. The occasional break can improve a student's focus, increase their productivity, and reduce their stress.
I played football and baseball through high school. Sure, the countless practices, games, and film sessions took up a lot of my time. I could've spent that time studying and guaranteeing a 4.0 GPA.
The physical activity did my brain a lot of good though, and I couldn't imagine having to sit out of sports for a year to protect at-risk adults from a deadly virus. We need to commend our students for sacrificing one of the best times of their lives to save people.
They deserve breaks, though they need to work hard when it's time to work. If class is over, and you see them on their phone for a bit, or if they want to go surf in the afternoon, let them. They need the downtime to take their mind off the classwork.
Here's what I suggest:
After the virtual class is over, students should take an hour to get some physical activity in. If being sporty isn't their cup of tea, then a bit of Netflix never hurt anyone. They just need to have the mental fortitude to switch their brain from relaxed to work mode.
Final thought
Put yourself in your kid's shoes. Could you handle being a student in the middle of a pandemic?
Whatever you're dealing with mentally right now, it's three times worse in their head. They are growing up and going through a pivotal part of life.
They are experiencing historical events, like the Capitol Building being breached for the first time since 1814, on a weekly basis.
The important thing is to give your student positive reinforcement for the job they are doing. This isn't the time to stress about the next school year. Focusing on day-to-day assignments is already hard enough.
With that in mind, it is beneficial to reinforce practical strategies that will improve their grades and help them succeed.
Daily use of an academic calendar (planner) guarantees improved organization. It's not a matter of being motivated to use it, rather building the habit of using it over time.
Focus on general concepts first, then narrow down to more specific details. Think of every subject like an inverted triangle, where broad information belongs at the top and filters downward.
There are so many online learning resources. I find everything I need for free on the Internet. There's no excuse to not do extra practice.
Set up a workstation in different rooms. A change of scenery can jumpstart the brain.
It's okay to relax from time to time. Designate some time during the day to chill after a long day of Zoom sessions. Just remember not to get too carried away.
Lastly, what I've learned is that every student is different. With that in mind, it's vital to take different approaches. Some of these strategies might not work. Some other strategies might need to be integrated.
Right now, what matters is getting through the pandemic and being healthy. Good grades and 4.0's are abstract ideas.
The schools will open eventually. Until then, enjoying life is the top priority.
Follow me to see more articles like this.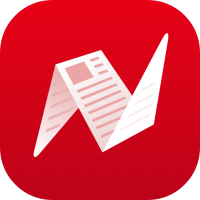 ...